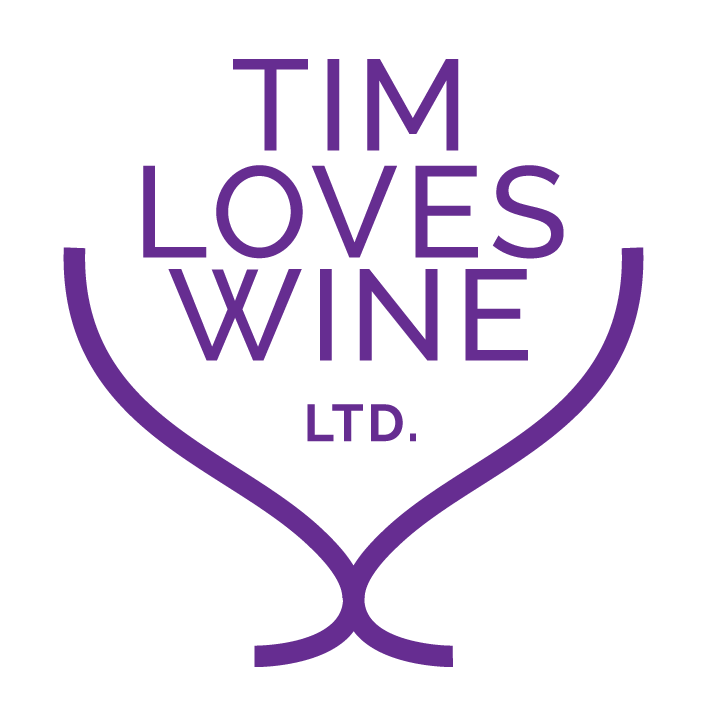 The TLA logo has a quality and elegance. Its clean, contemporary emblem resembles a wine glass and heart shape, through the mirroring of two curves (two noses can also been detected by the keener eye!). Purple represents a passion for wine, both evident in the name and design.
Tim Loves Wine Ltd. Corporate Stationery Set.
Raised Foil Logo on Business Cards.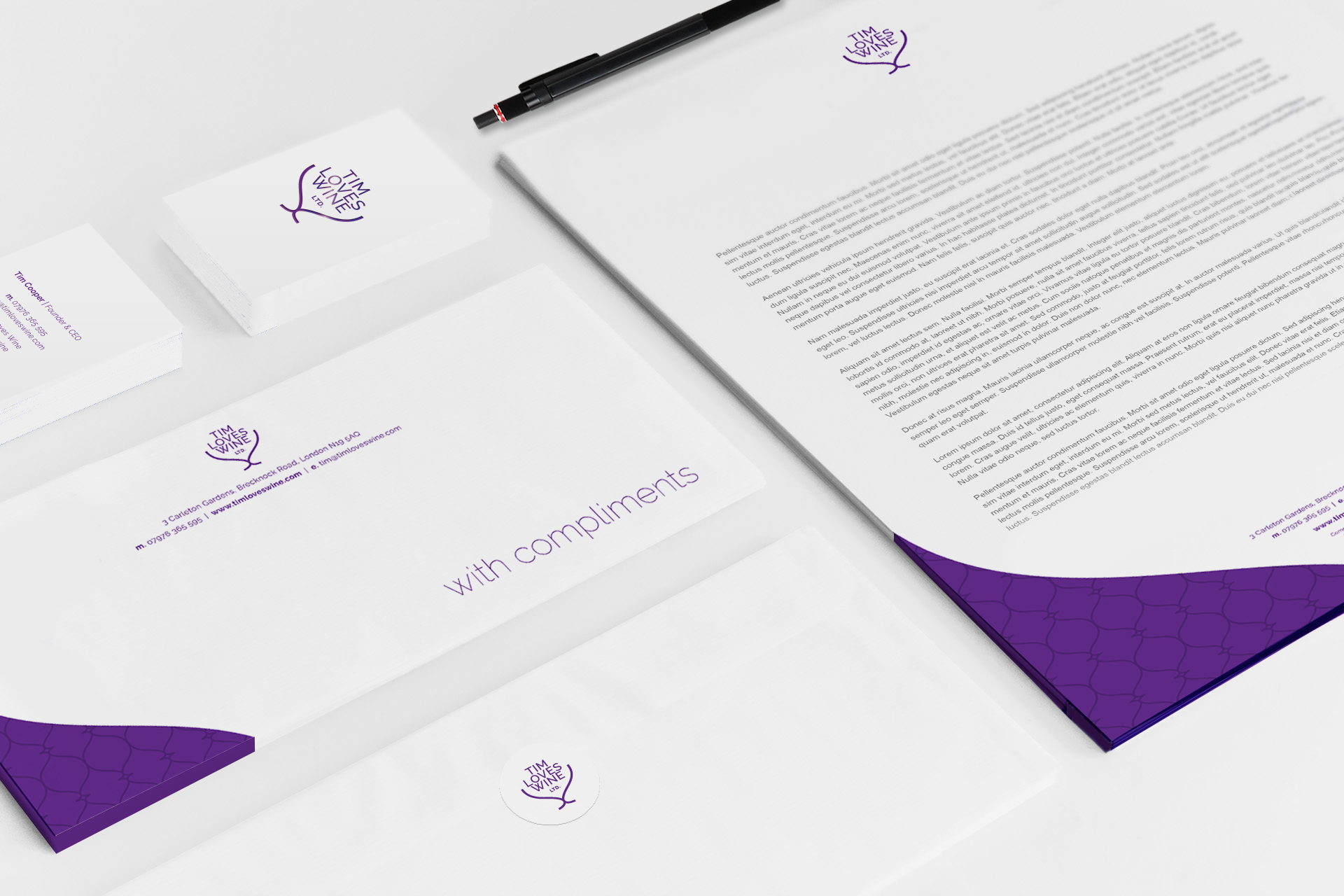 Set of 3 Display Banners, to be arranged separately or as a set.
Together the banners form the logo curves representing a glass or heart shape.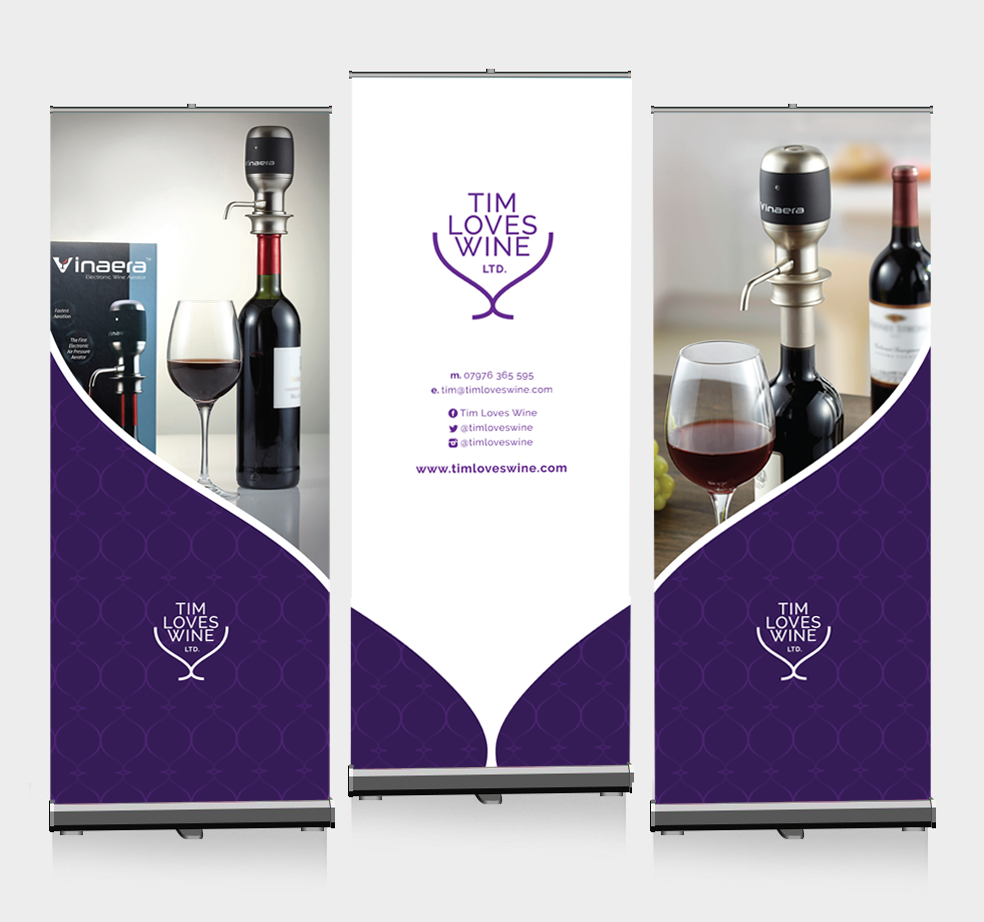 As well as wine, Tim has a passion for art. The purpose of TLA is to create a pop-up art experience,
hosting temporary art exhibitions in and around London with artworks available to purchase online. The branding again is sophisticated and understated with a monochrome theme, allowing the art to speak for itself.