Tim Loves Wine Ltd.
Wine enthusiast and entrepreneur Tim, approached me with an exciting brief to brand his new wine business. 'Tim Loves Wine' offers unique, high quality wines and wine-based merchandise and is an exclusive retailer of the Vinaera Electronic Wine Aerator. The branding needed to have a sense of quality and elegance with a simple but strong identity holding it all together. The finished result is a clean, contemporary emblem resembling both a wine glass and heart shape, created through the mirroring of two curves (two noses have also been spotted, which has a certain relevance to the subject!). The purple identity represents a passion for wine, both evident in the name and design.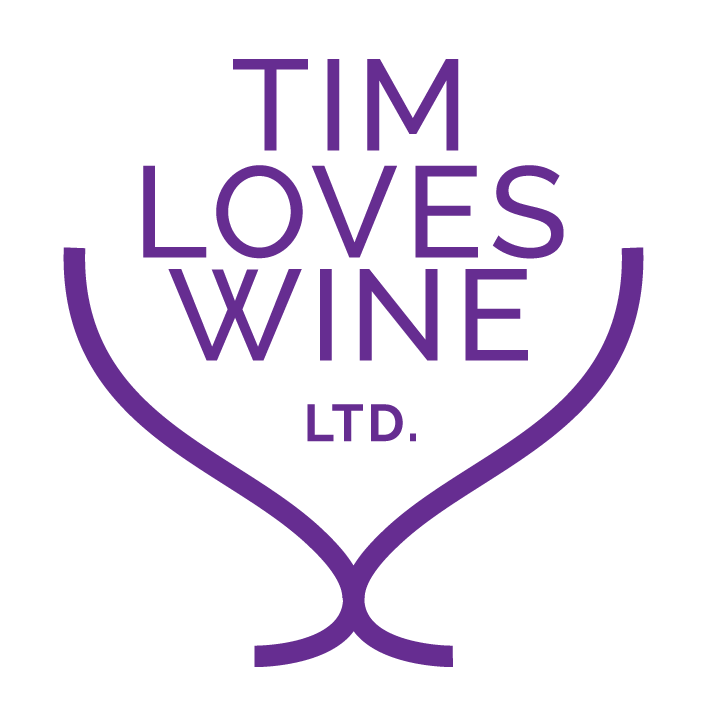 Tim Loves Wine Ltd. Corporate Stationery Set.
Raised Foil Logo on Business Cards.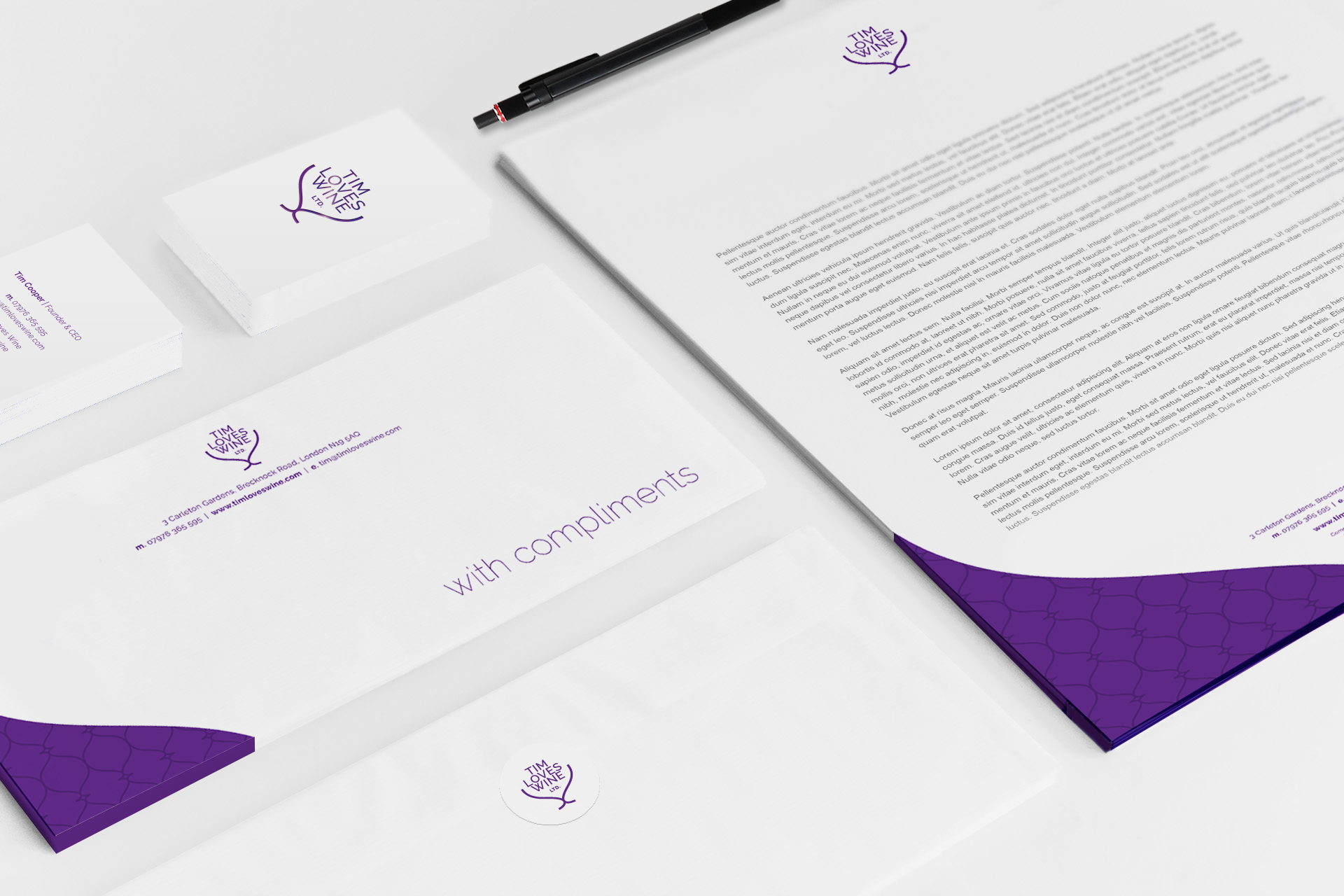 Set of 3 Display Banners, to be arranged separately or as a set.
Together the banners form the logo curves representing a glass or heart shape.