My latest discoveries, musings and
what I've been up to creatively...
Stranger things...
Tuesday, 13th February 2018
Another letter to a stranger has been found, inside the book
'Journey to Alaska' 
in a Chester bookstore! I'm so thrilled to see the chain in action and fascinated that people are deciding to write their letters to strangers and planting them in inventive places. Again, a surprise turn of events as I was expecting most people to choose relatives or friends but perhaps the act of discovering such a letter has inspired them to surprise another unsuspecting stranger? Who knows. I'm just enjoying watching it spread. This lady's words are so lovely and uplifting! Her positivity is enough to brighten anyone's day and make them stop and think and evaluate their life. I also love like her imaginative thinking in the way she chose to slip her letter inside a random book. Hopefully there'll be more surprises to come...!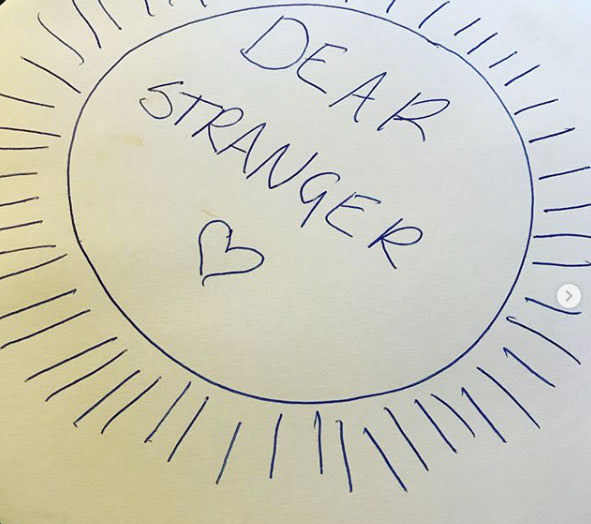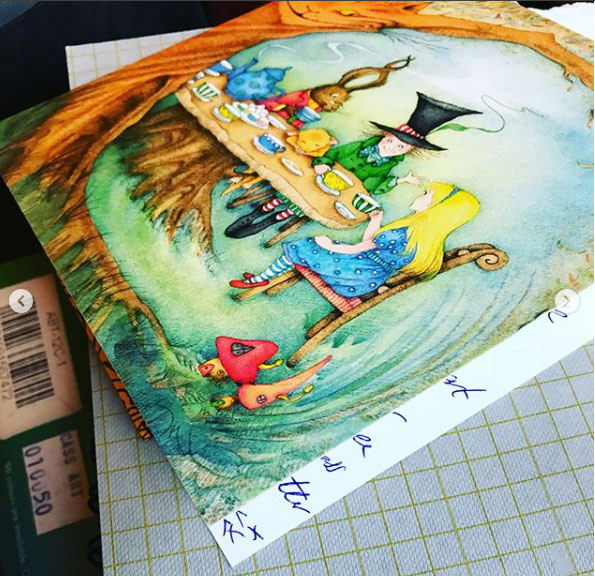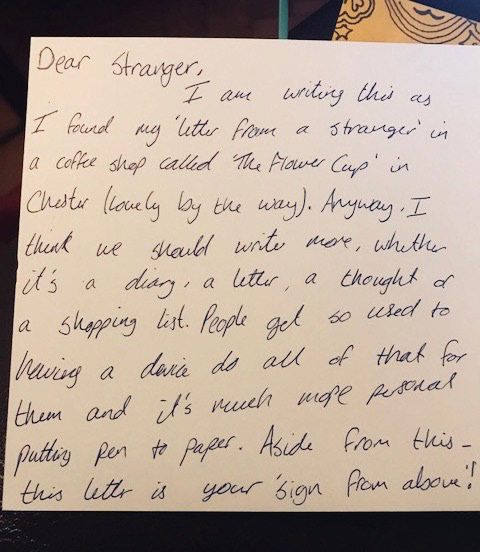 An unexpected letter
Friday, 2nd February 2018
One outcome I was not expecting to the happy letter project was a response to my own letters! I don't know why, I just assumed people would carry the chain forwards. This week my husband and I both received an unexpected letter in the post (thanks Mum). I got to experience how it feels to receive a heartfelt letter and it brought a tear to my eye. I guess it goes to show 
"you give a little love and it all comes back to you... La la la la la la la"
. That's what I love about this project, you never know what path it's going to take next. So now it's back over to me to write another letter and send the chain in a new direction. I may even write two or three.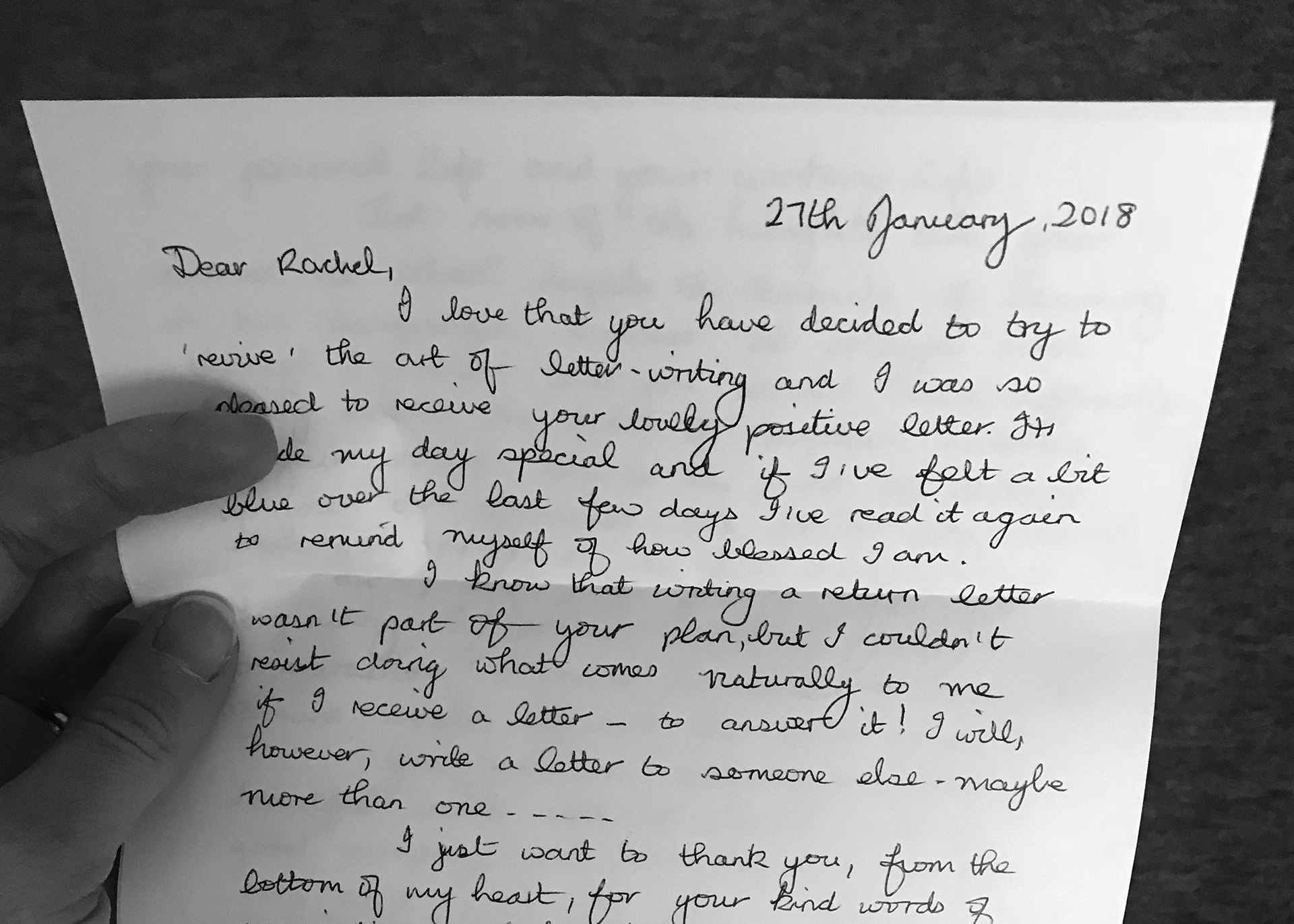 The story so far...
Friday, 26th January 2018
If you've been following this blog, you'll know I sent out my first five uplifting letters to 3 relatives, one friend and a stranger. Well now those letters have all been opened and, I'm pleased to say, received with lots of appreciation and gratitude. I received two lovely texts just a day after posting:
"A beautiful letter dropped on our mat this morning,
reading it reminded me (as if it was needed) what a lucky Dad I am.
Thank you love X"
" Thank you for my beautiful letter – it made my day."
Then, later in the week an Instagram post came through with this photo attached:
This was found slotted inside the very magazine it was hidden in, by a lovely waitress at the venue. I'm thrilled because when I mentioned my campaign to her and checked whether they minded me leaving the letter, she reacted with such enthusiasm and encouragement and said how she loved these sorts of ideas. She is going to carry on the chain, so we'll see where it goes next. 

The final two letters were very well received too and one even drove my sister to "happy tears", so my work is done here! ;-) 
I read a letter from you this morning which brought me to tears – happy tears!

What a lovely idea, I will cherish it forever. Your words meant so much.
What's been apparent to me during the process so far, is not only the gratitude of others but also the happy, warm feeling I get knowing I've made a difference to someones day. It's a great start and I can only hope the happy chain keeps on growing. 
It all starts with one letter...
Thursday, 24th January 2018
This week, I went on an errand to post and distribute the first five letters – one of which is going to a close relative who I sometimes maybe have less patience with than I should. It felt good to open up and say things I would probably never say in person and to thank them for being there for me. I wrote to two other relatives and a close friend, who is distant in miles. The final one was labelled 'Dear Stranger' and planted in a secret location in Chester, to be hopefully discovered by someone who is intrigued and eager enough to carry on the happy chain! Each letter includes my story and the idea behind 
#thehappyletterchain
 with details on how to carry on the chain – I can't wait to see what happens! 
Watch this space...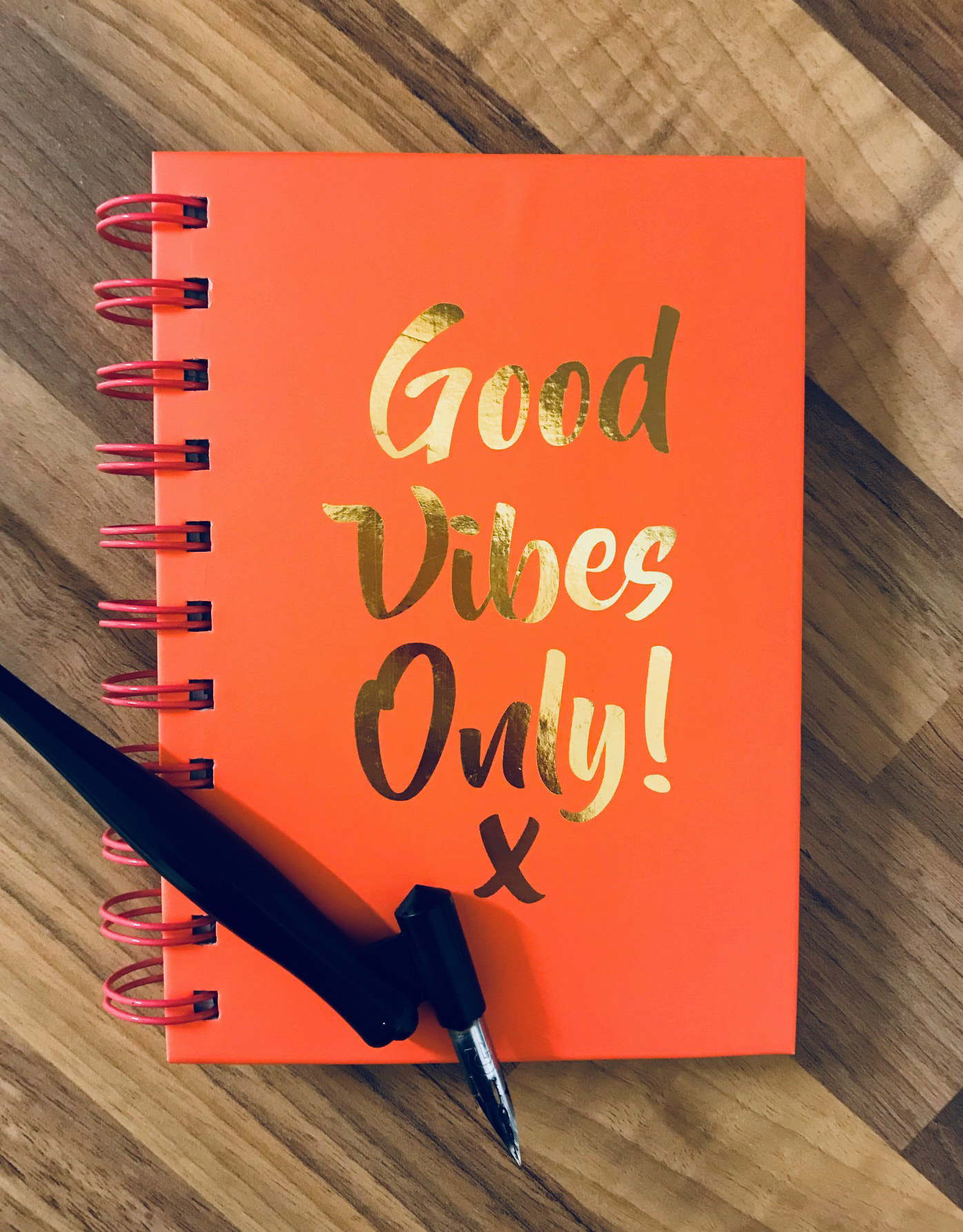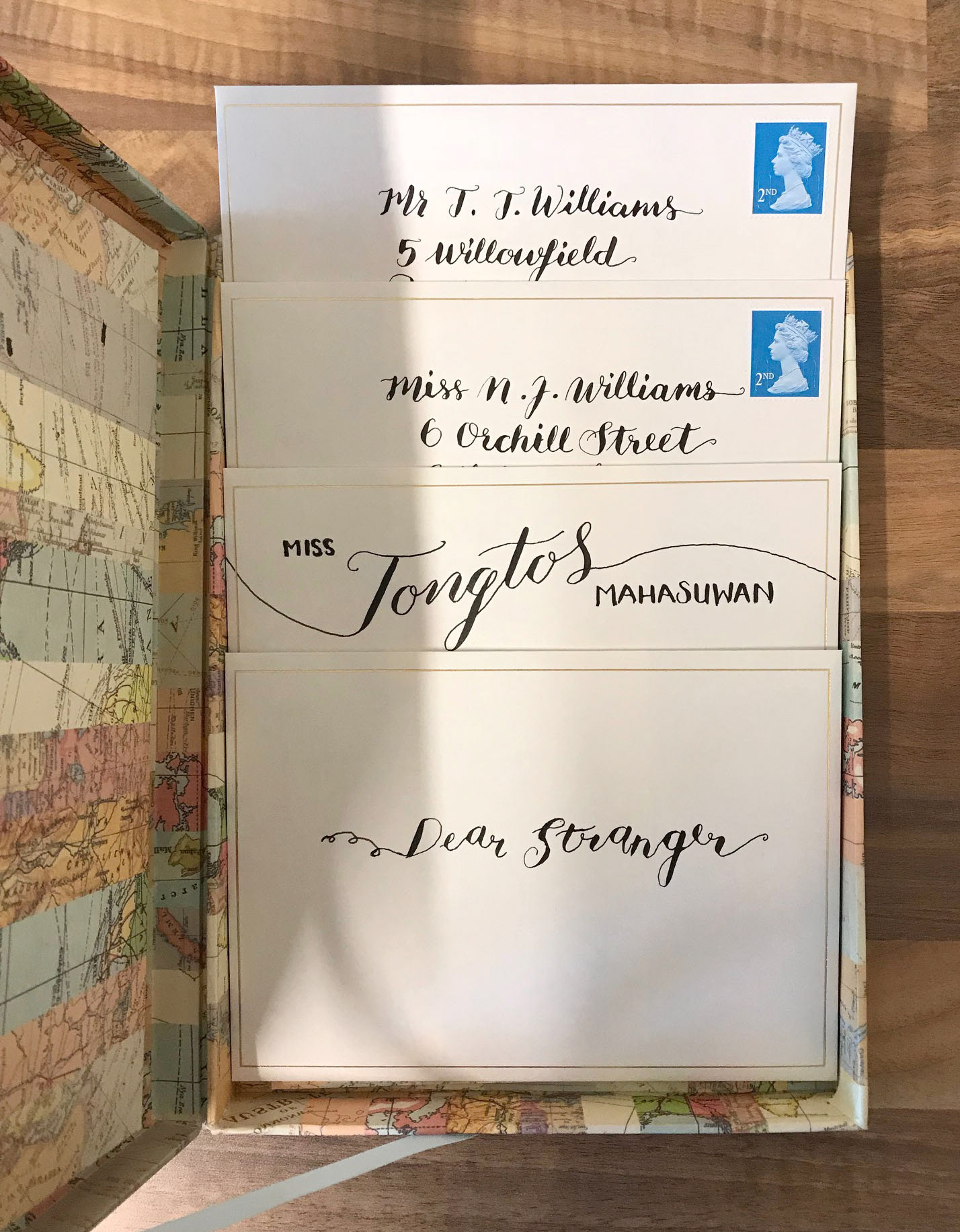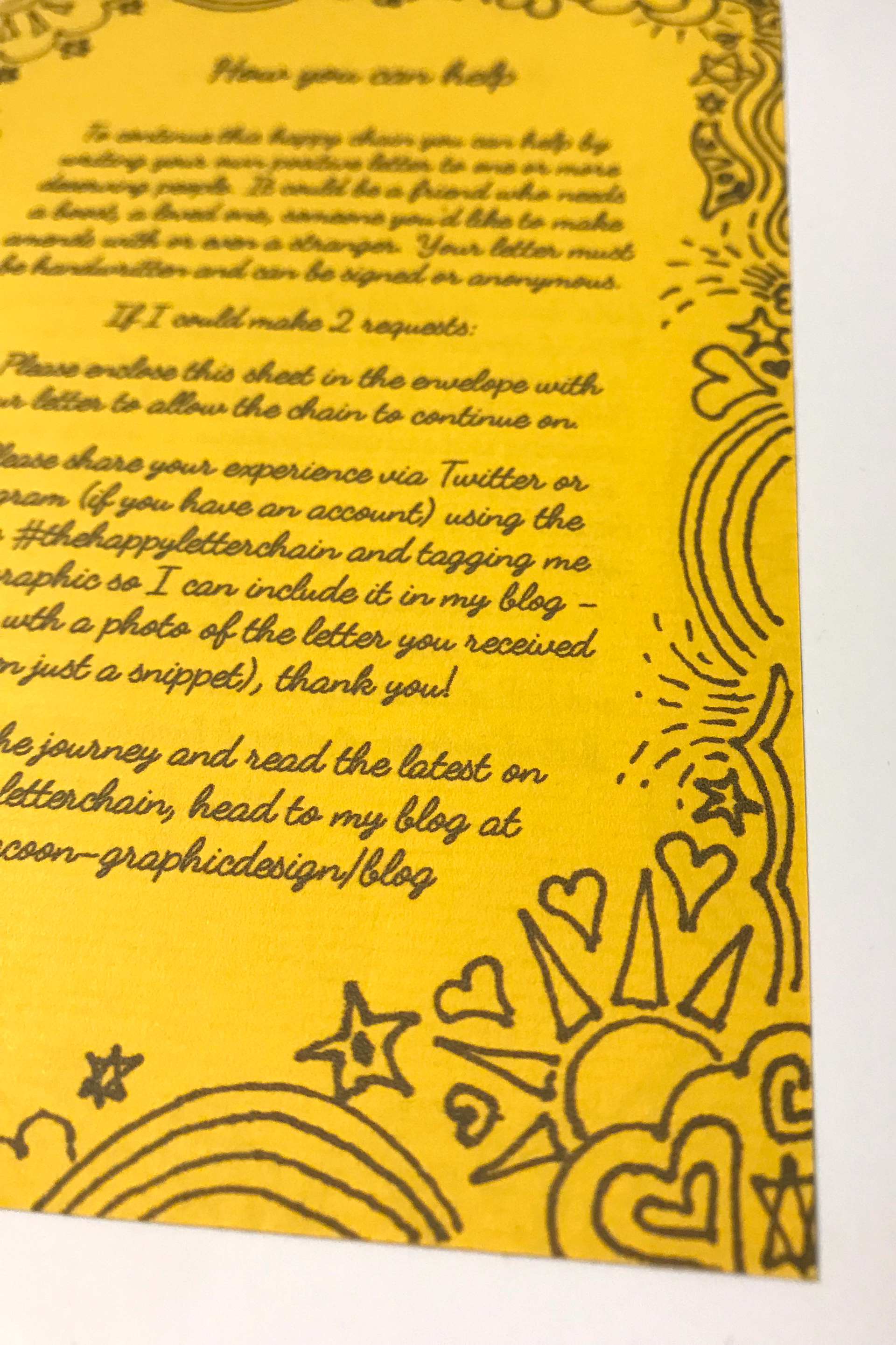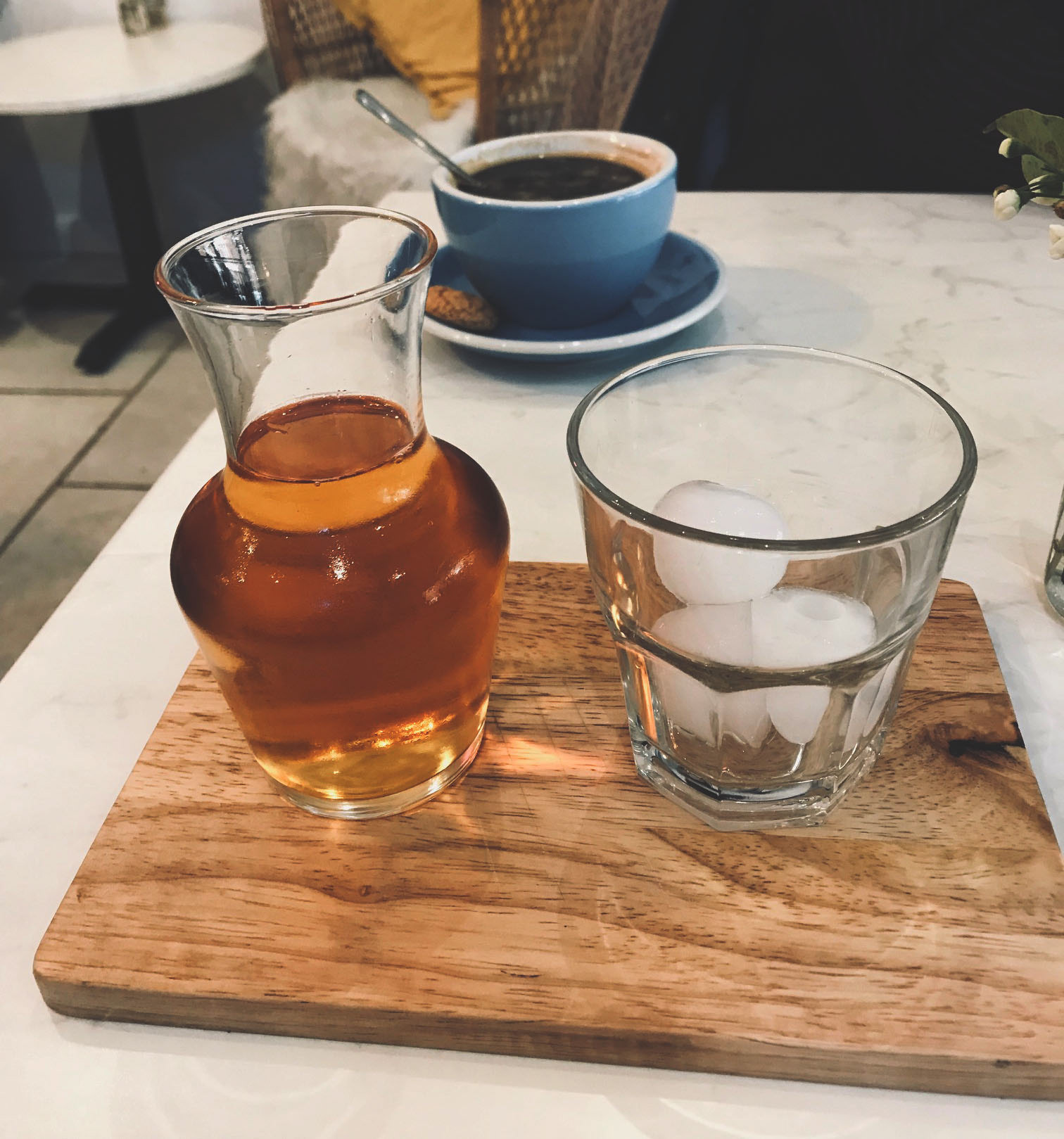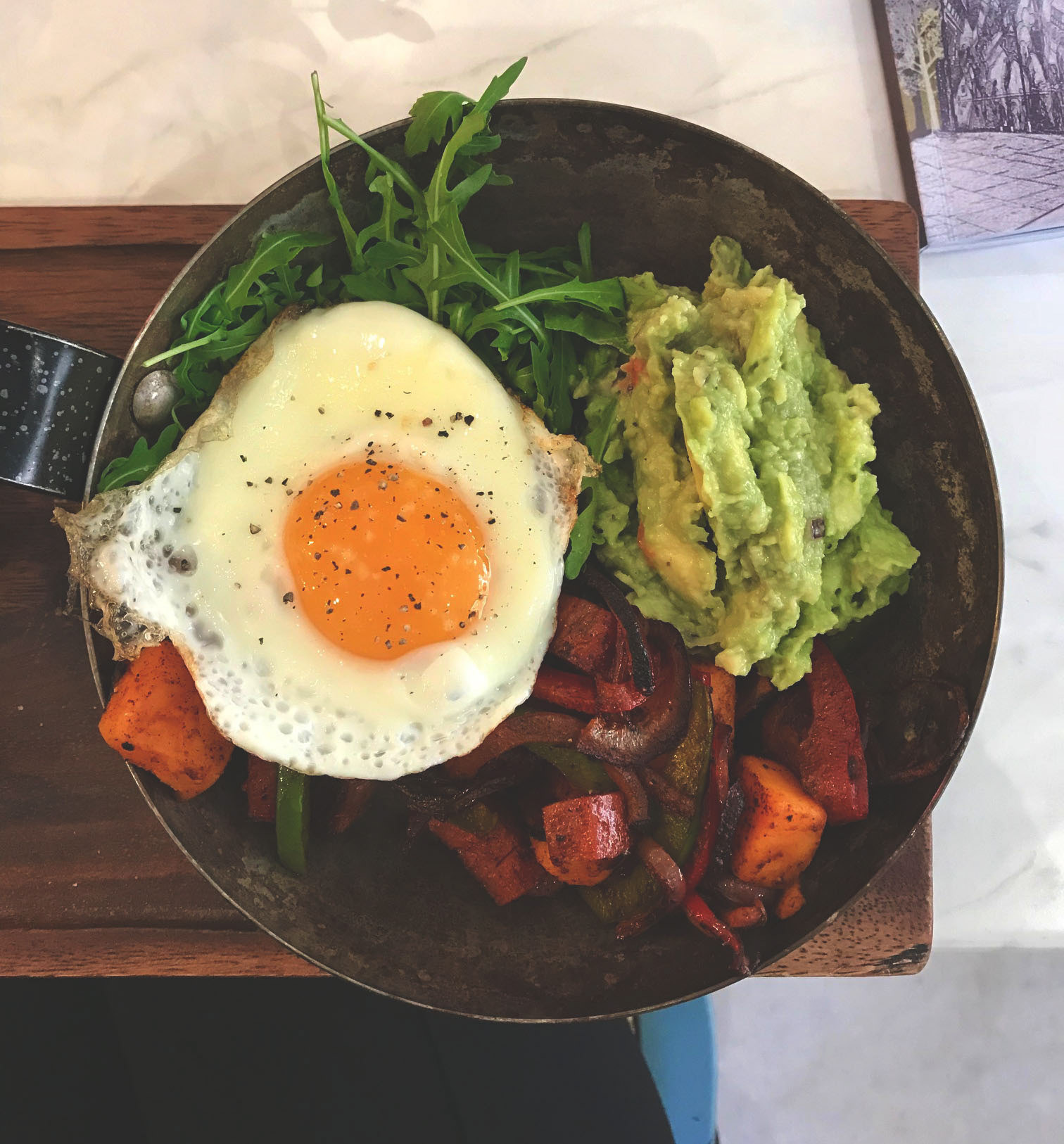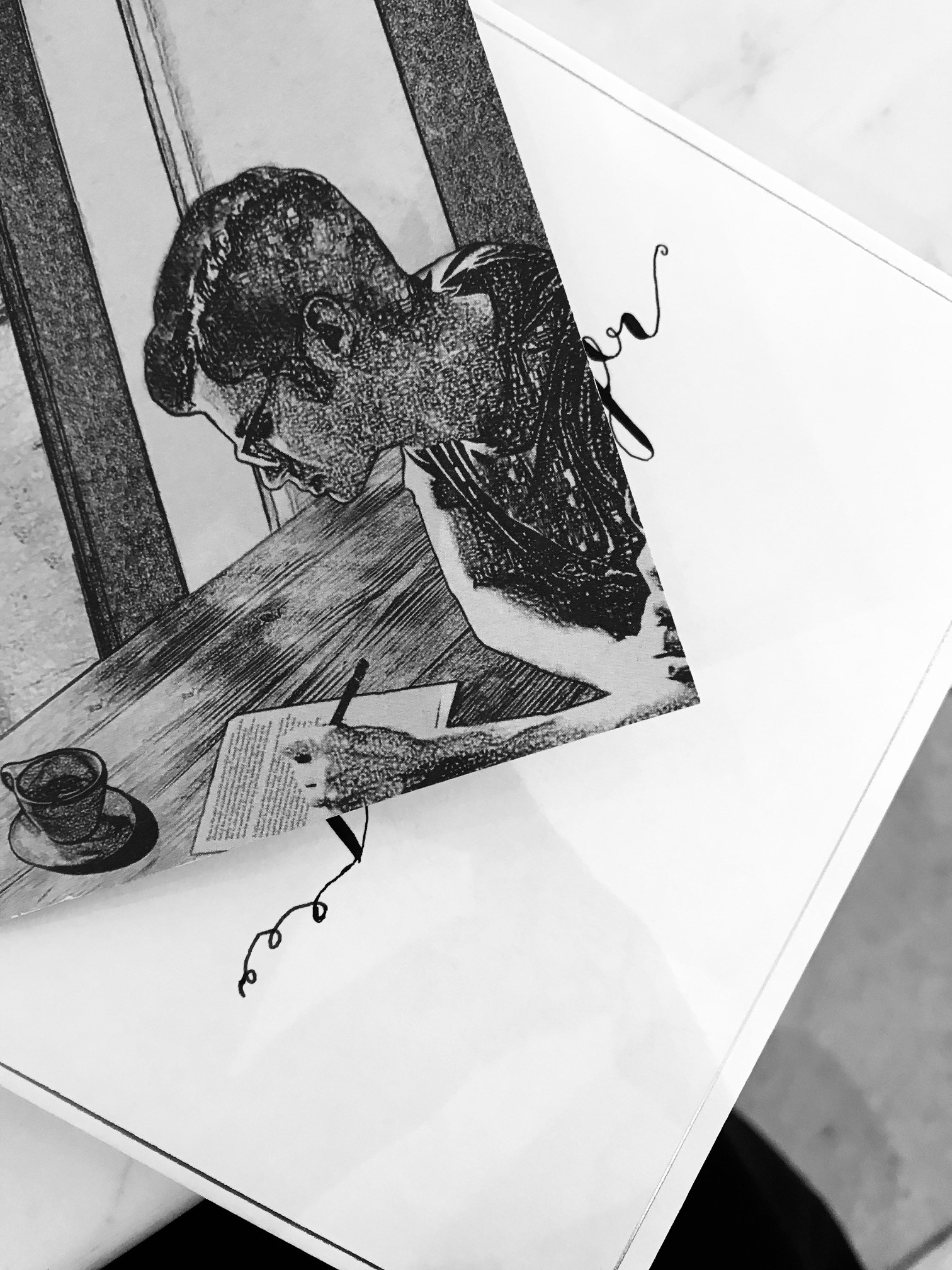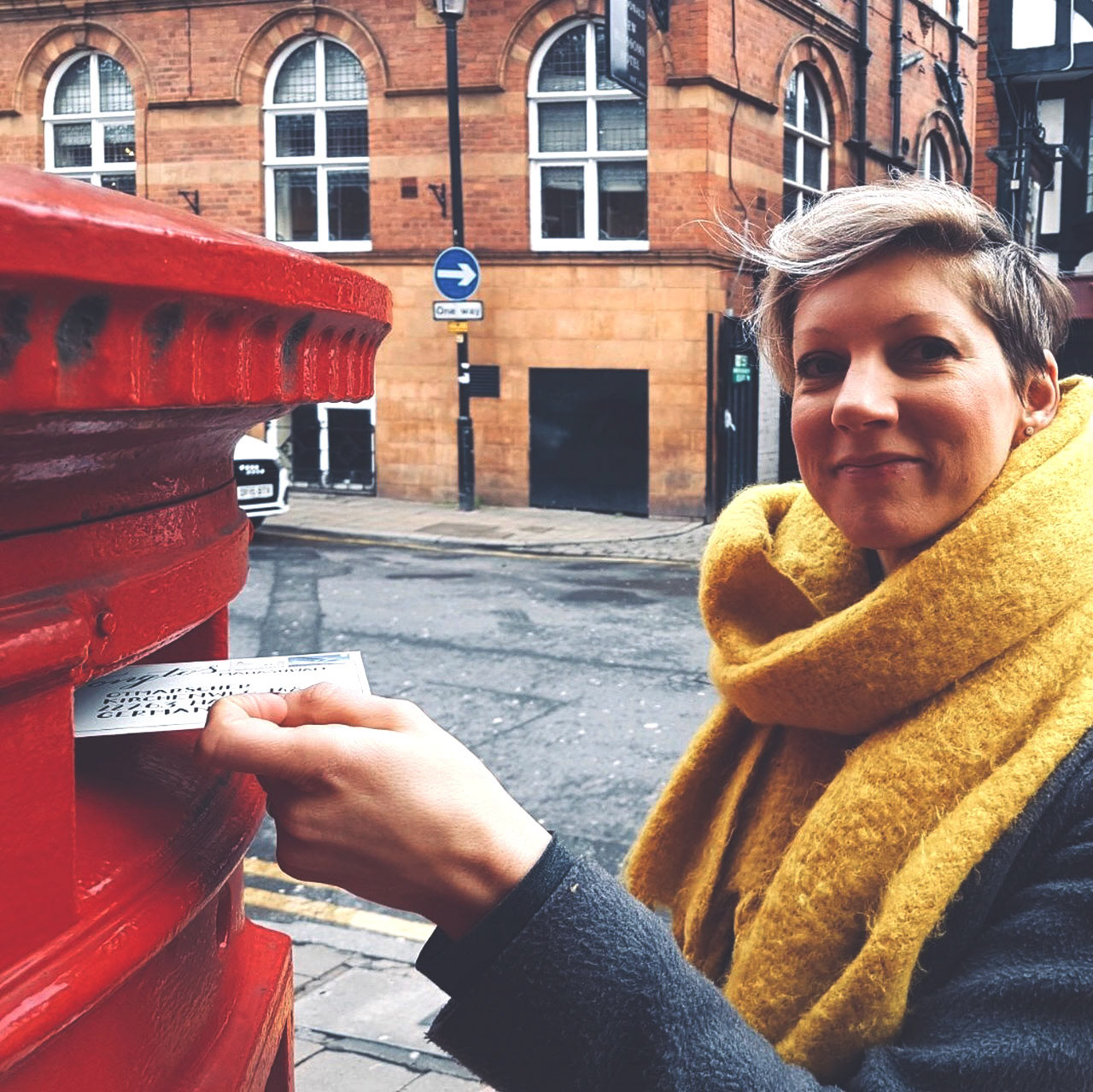 Spreading the Love with Letters
Wednesday, 23rd January 2018
I've been dying to get this little project started, an idea I've had in the back of my mind since before Christmas, which has turned into a bit of a campaign. Now all of my letters have been received, I'm able to talk about it! The idea came from my growing unease with how we as a society are so reliant on technology these days (myself included!) and so
#thehappyletterchain
is a celebration of letter writing in a digital age. We're all too busy tapping our keyboards, sending predictive texts, most of us have forgotten how to write or spell! Letter writing is a lost art. And so, my mission is to rekindle a love for the humble hand-written letter by sending out a chain of happy letters. Of course by blogging and sharing my story online you may say it defeats the point, but whilst I'm trying to encourage hand-written letters, the fastest way to spread the word is via social media!
My mission is to encourage as many people as possible to write a happy, positive letter to a friend, relative or even a stranger and to create a chain of happy letters, reviving (if only temporarily) the art of letter writing in 2018. Who doesn't like receiving mail? and what lovelier letter to open than one full of positivity and uplifting compliments?! The ultimate goal is to go global but if I can encourage just a few letter-writers then it will have made an impact and possibly even repaired some bridges or sparked up a romance! When the world seems to be full of violence, prejudice and depressing news stories, it can't hurt to spread a little love.
Just a few of my old letters which have been stored in a box under my bed for years...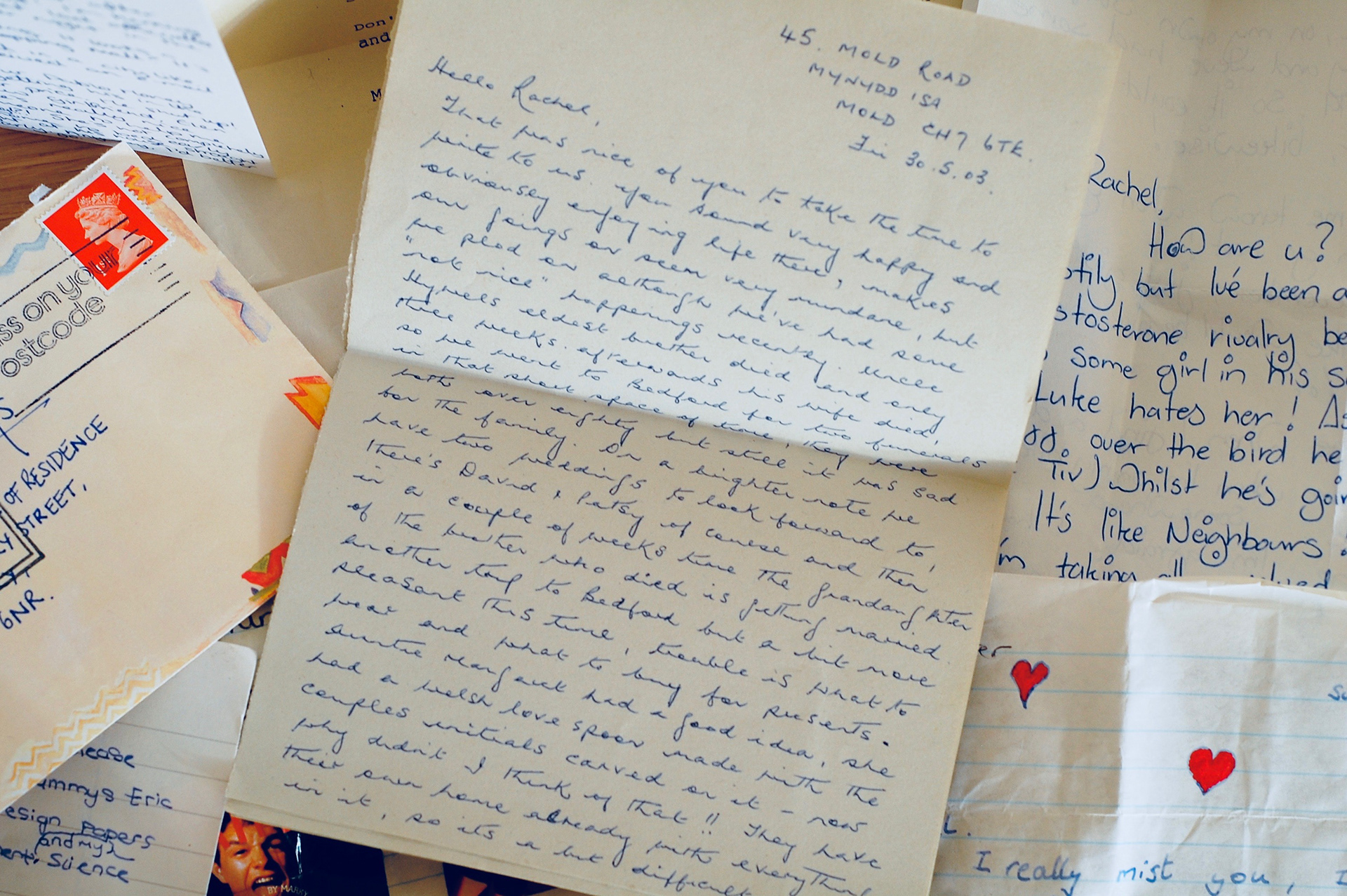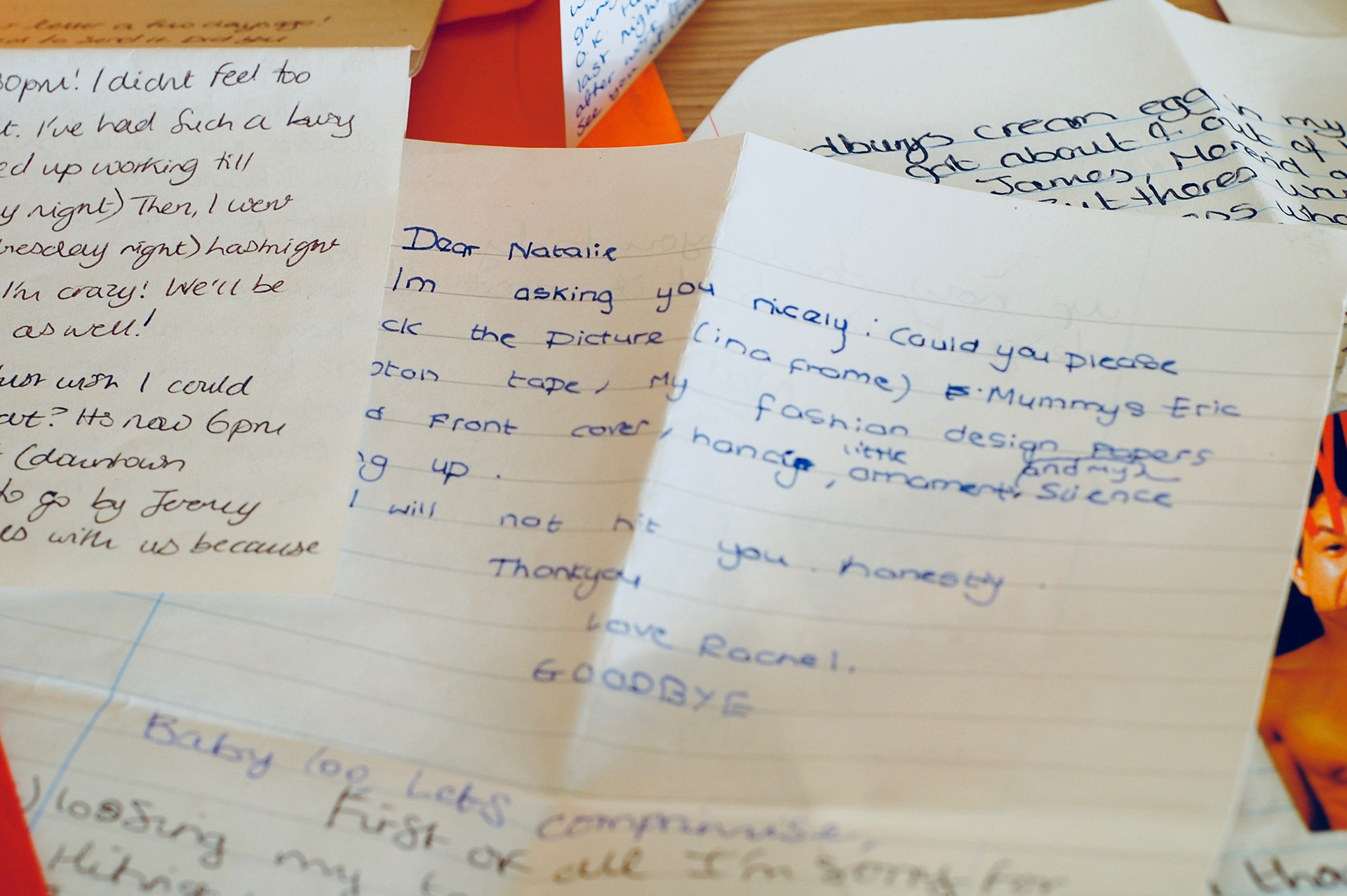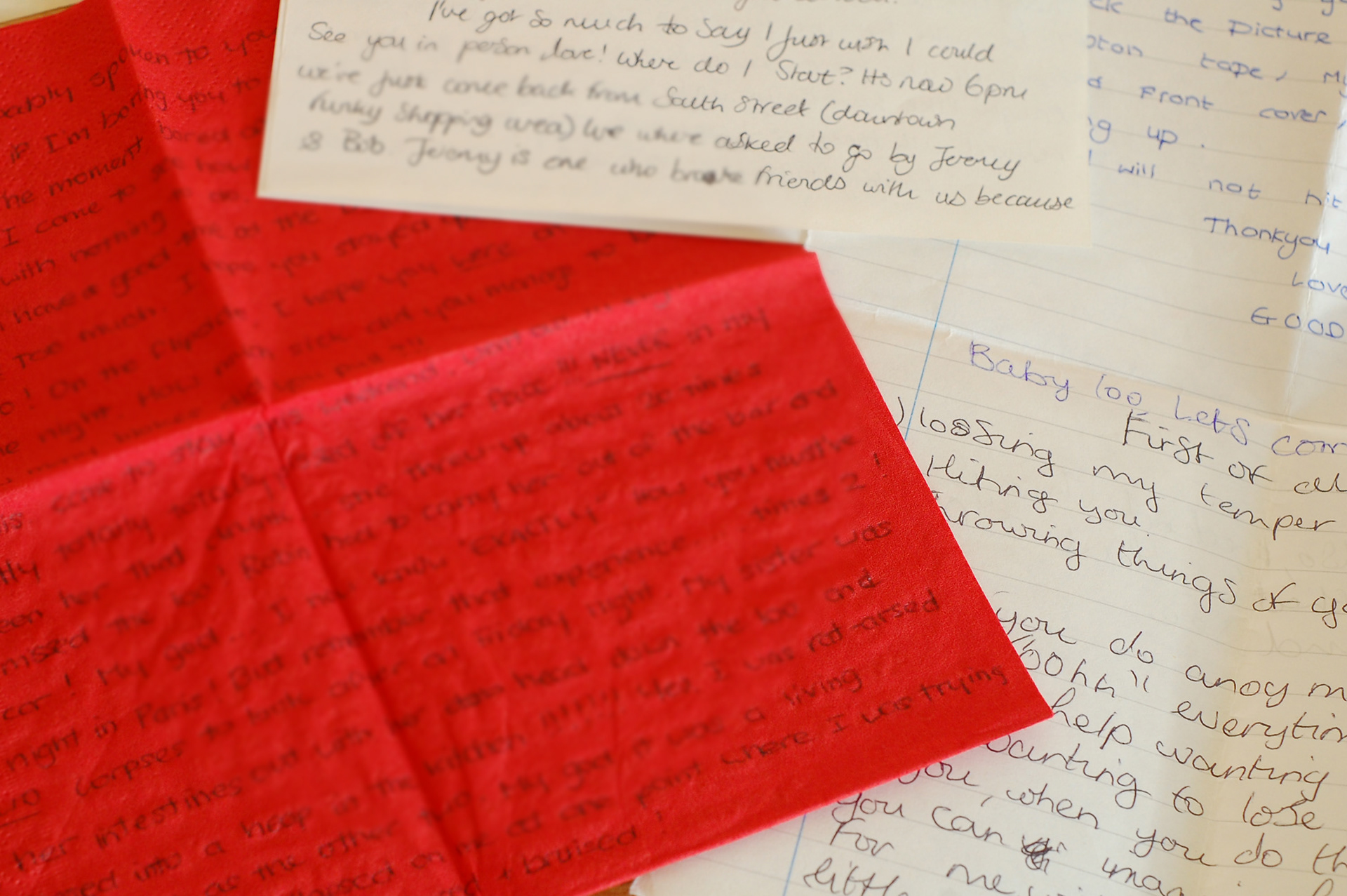 As a child I used to write letters all the time and kept it up into my twenties. Letters of apology to my sister after a fight, letters to my old school friends from university, a letter of rejection to an admirer who sent me a love note in the school holidays, which was sprayed with perfume and contained a 'Fruit & Nut'...
(examples above!)
. These letters hold so many memories and are really precious to me. My most memorable letters are those I received from my Mum, Dad, sister and Nanna when I went travelling alone for the first time, to Australia. As I sat on the plane, reading the letters, tears streamed down my face – a line I've never forgotten, from my 90 year old grandmother who passed away a few years ago, is: "Just remember, your Nanna always loves you". The words were so heartfelt and personal, full of love, pride and encouragement – it's funny how it's sometimes easier to write words down on paper than to say them face to face – at that point I wanted to turn around and go home! Then I read my sister's letter which was daft and hilariously funny as always and had to stop myself laughing out loud! 
Keep visiting this blog or follow me 
@racoongraphic
and the hashtag
#thehappyletterchain
on social media to keep track of its progress. And, if you're reading this and feel inspired to write a letter of your own, go for it! Who knows, you may even receive one of your own!
'Self-employed' Christmas Do
Thursday, 7th December 2017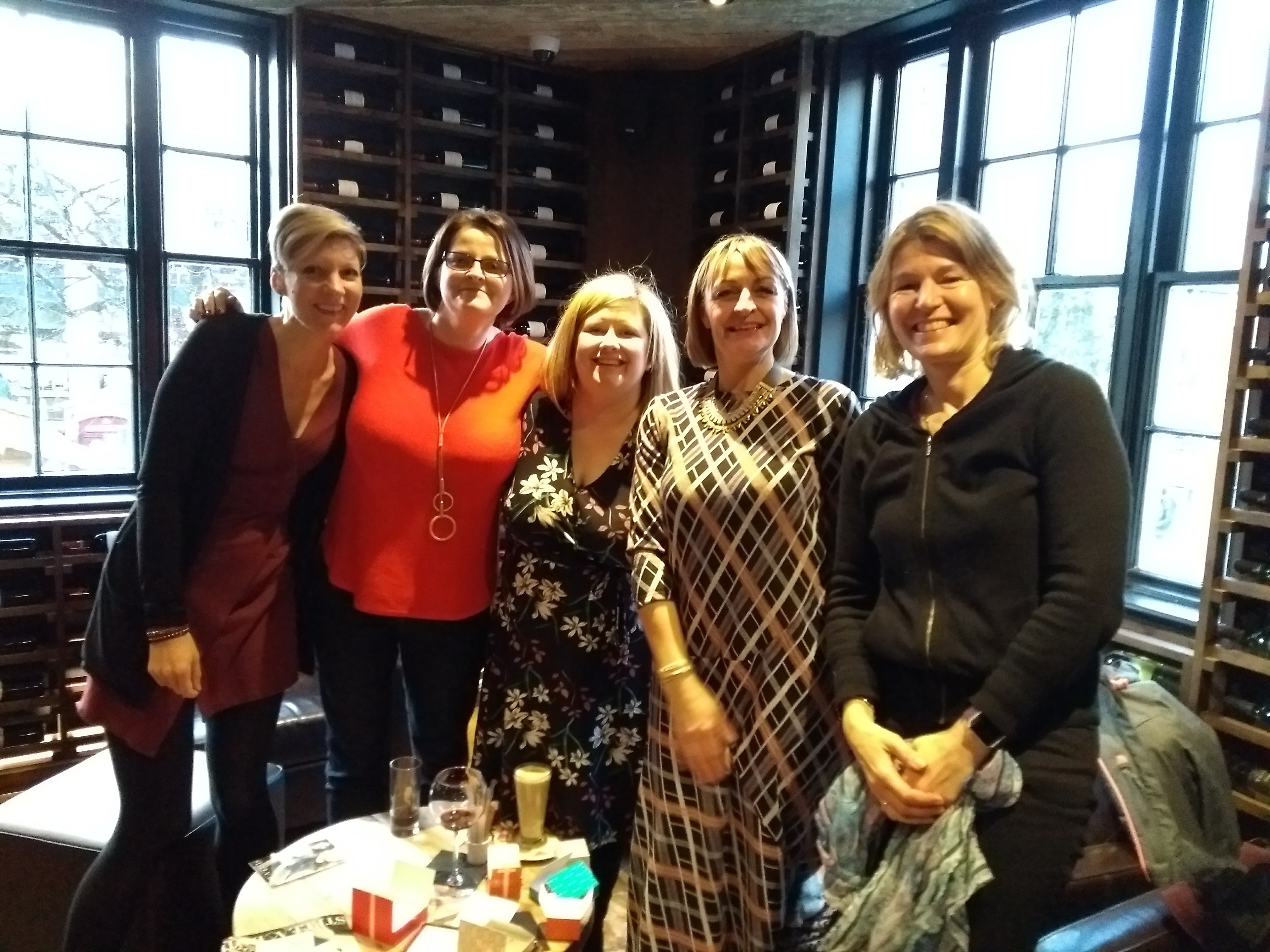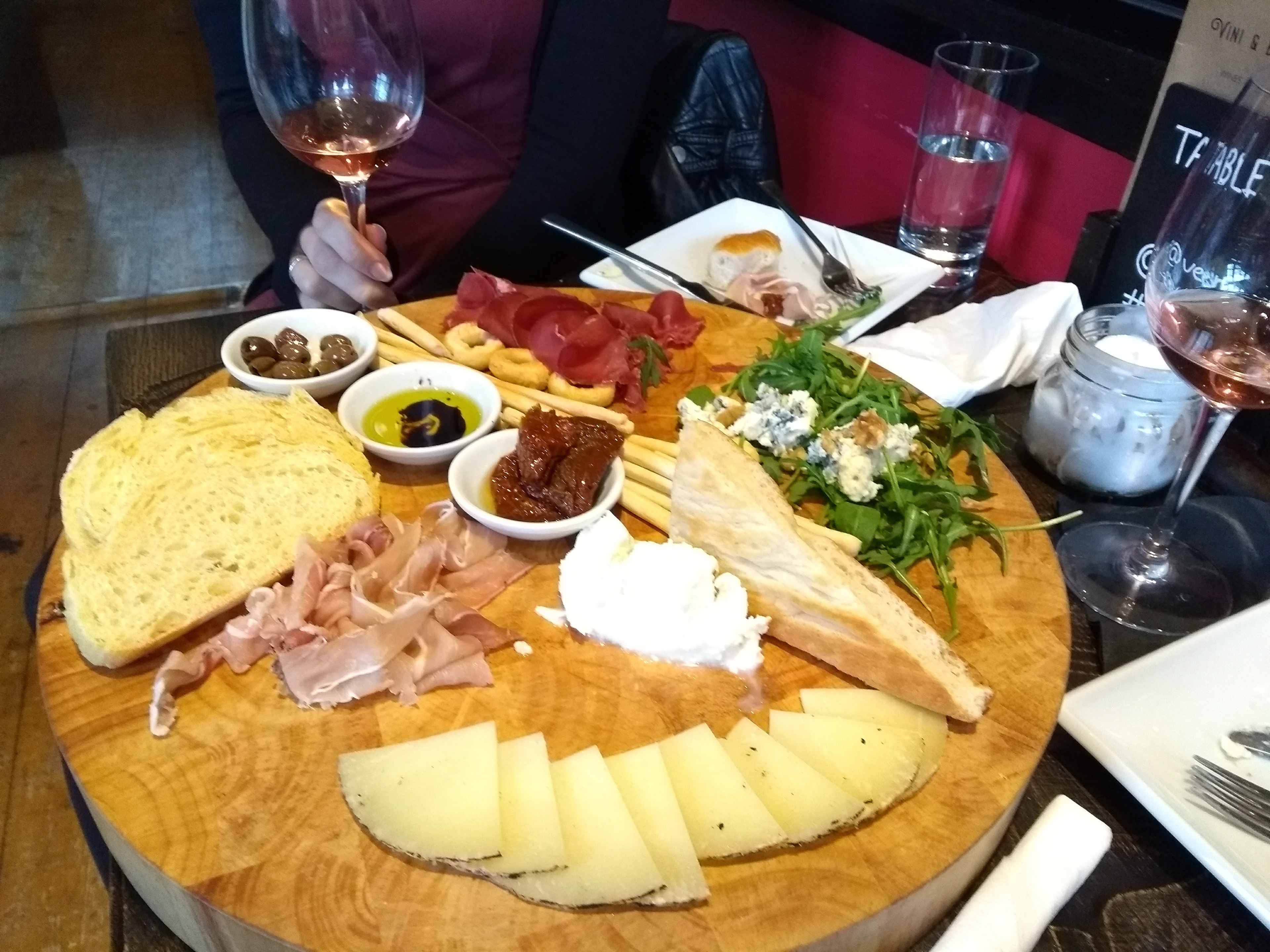 I love being my own boss, it has its many benefits; no commute, 24 hour access to a fridge, flexible working hours, wearing pjs far more often than an adult should! However, there are some pitfalls and not being invited to an annual Christmas works do some may argue is one of them. Not this year though! I met a lovely lady at a networking event at Veeno Wine Bar in Chester a couple of weeks ago. She runs her own Virtual PA business and is a dab hand at planning and organising events, and so she had the genius idea of arranging a Christmas get together for some of the individuals she'd met through networking (me included) who work for themselves. And so a small group of us met back at Veeno for a lovely afternoon of wine, cheese, cold meats and conversation. It's a great way of combining a bit of sociable networking with an excuse for a celebration! Win-win! 
Origami Fortune-teller, Self-Promotion
Wednesday, 8th November 2017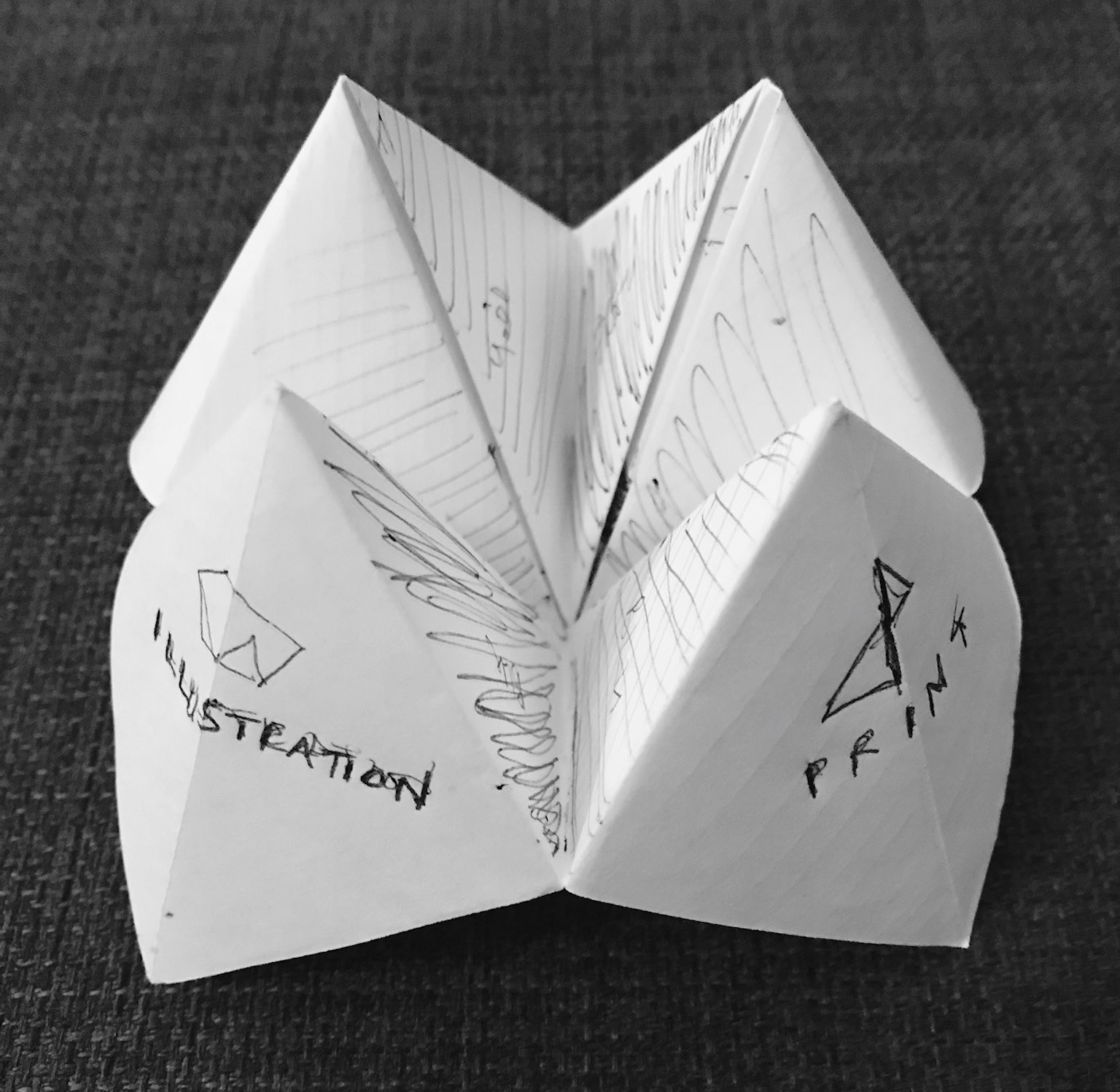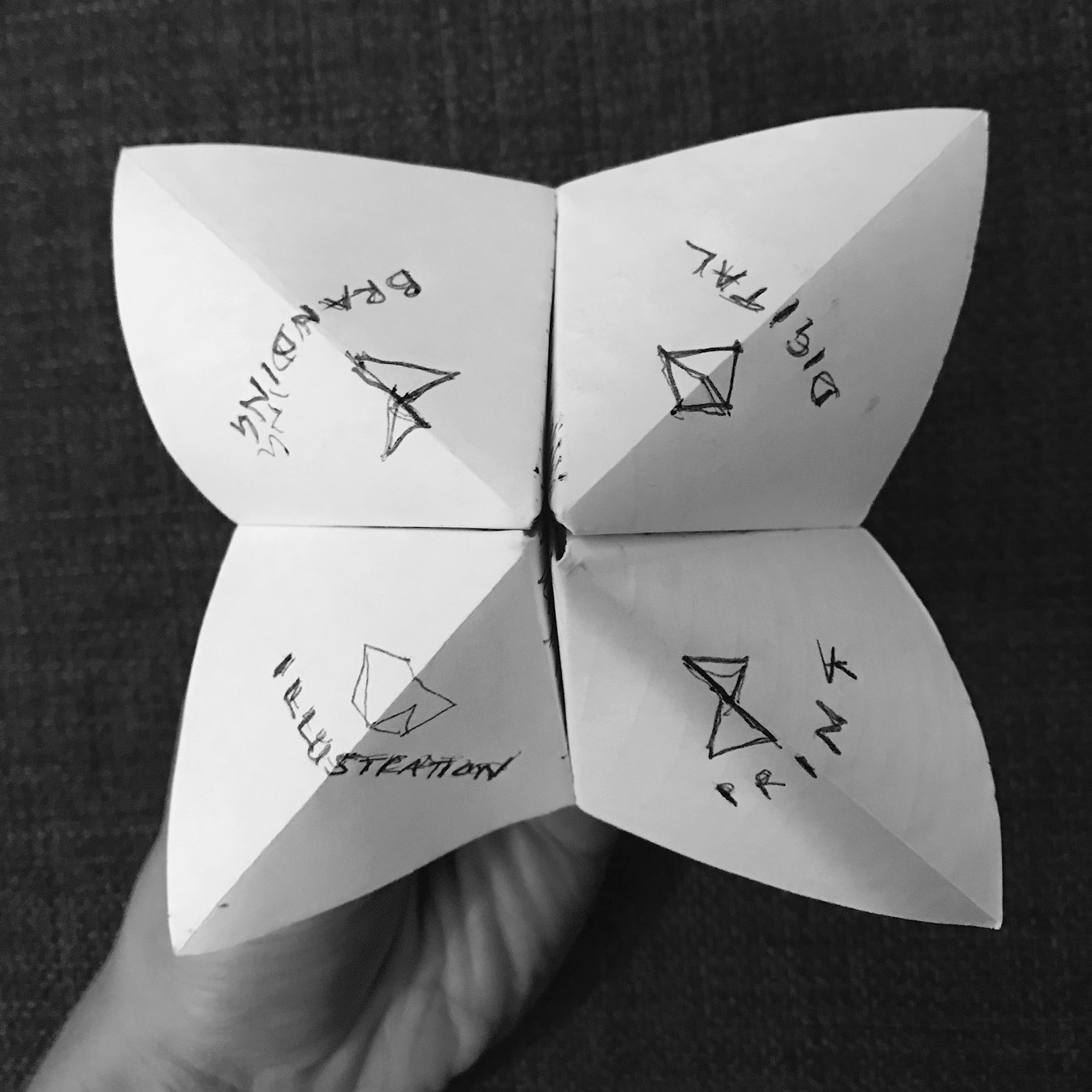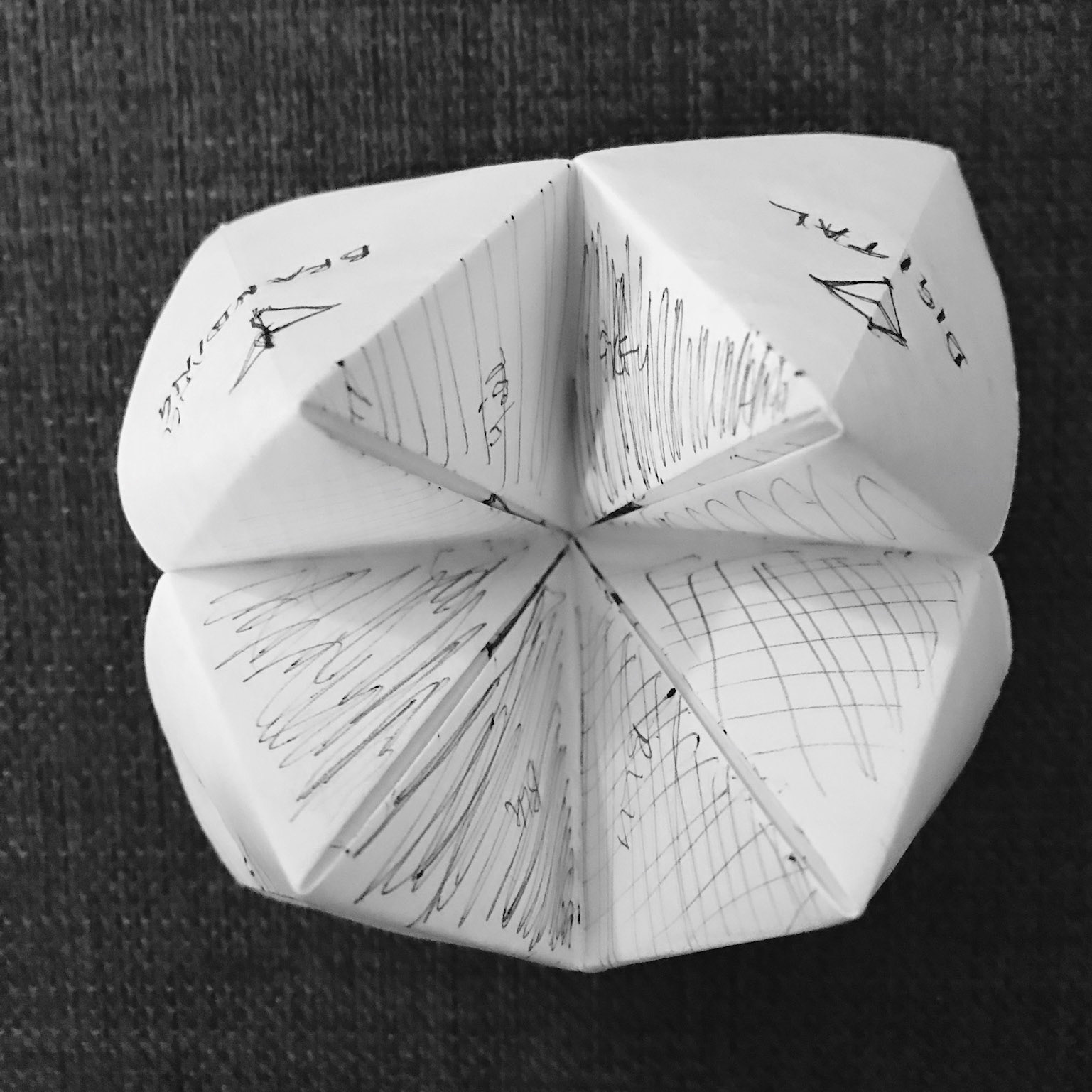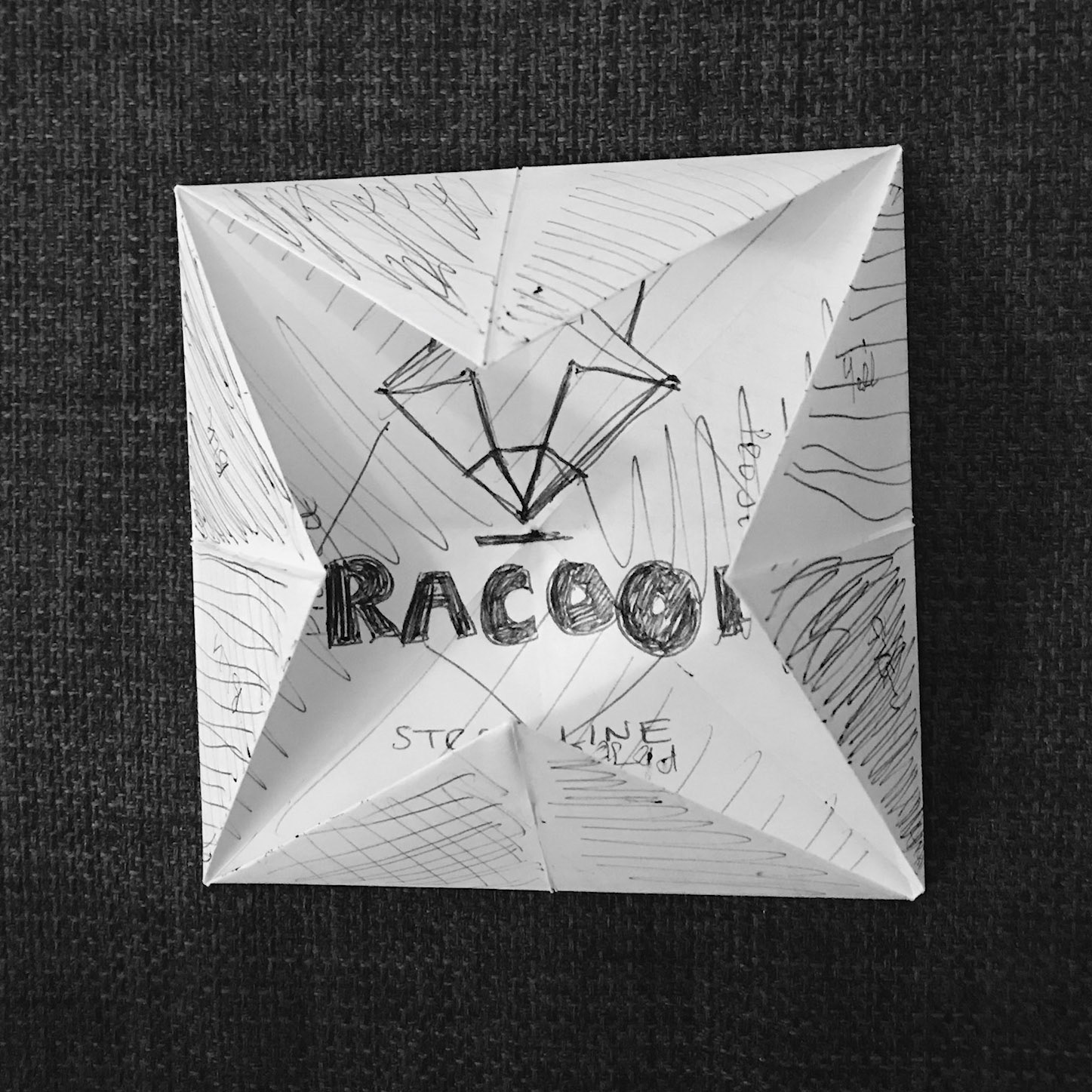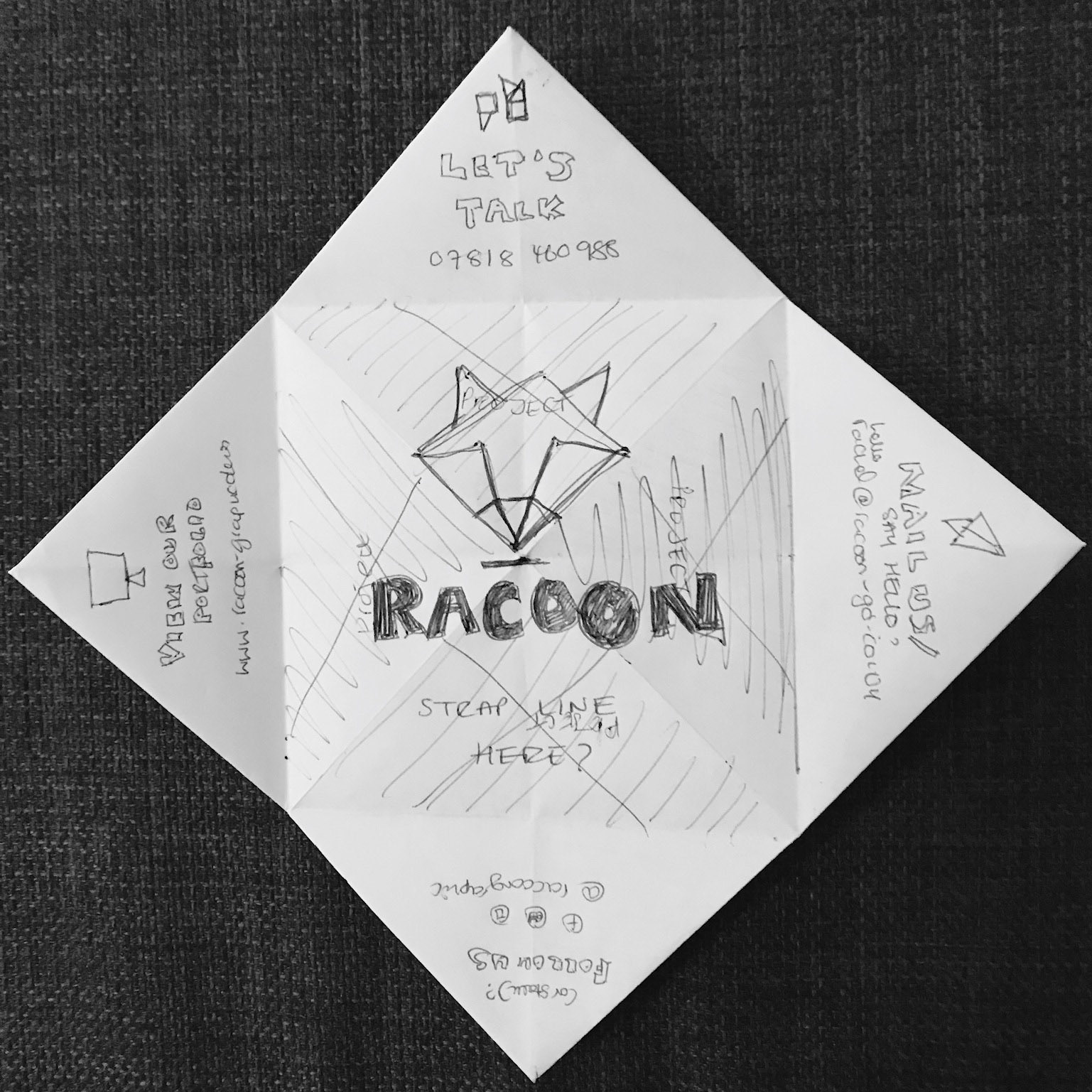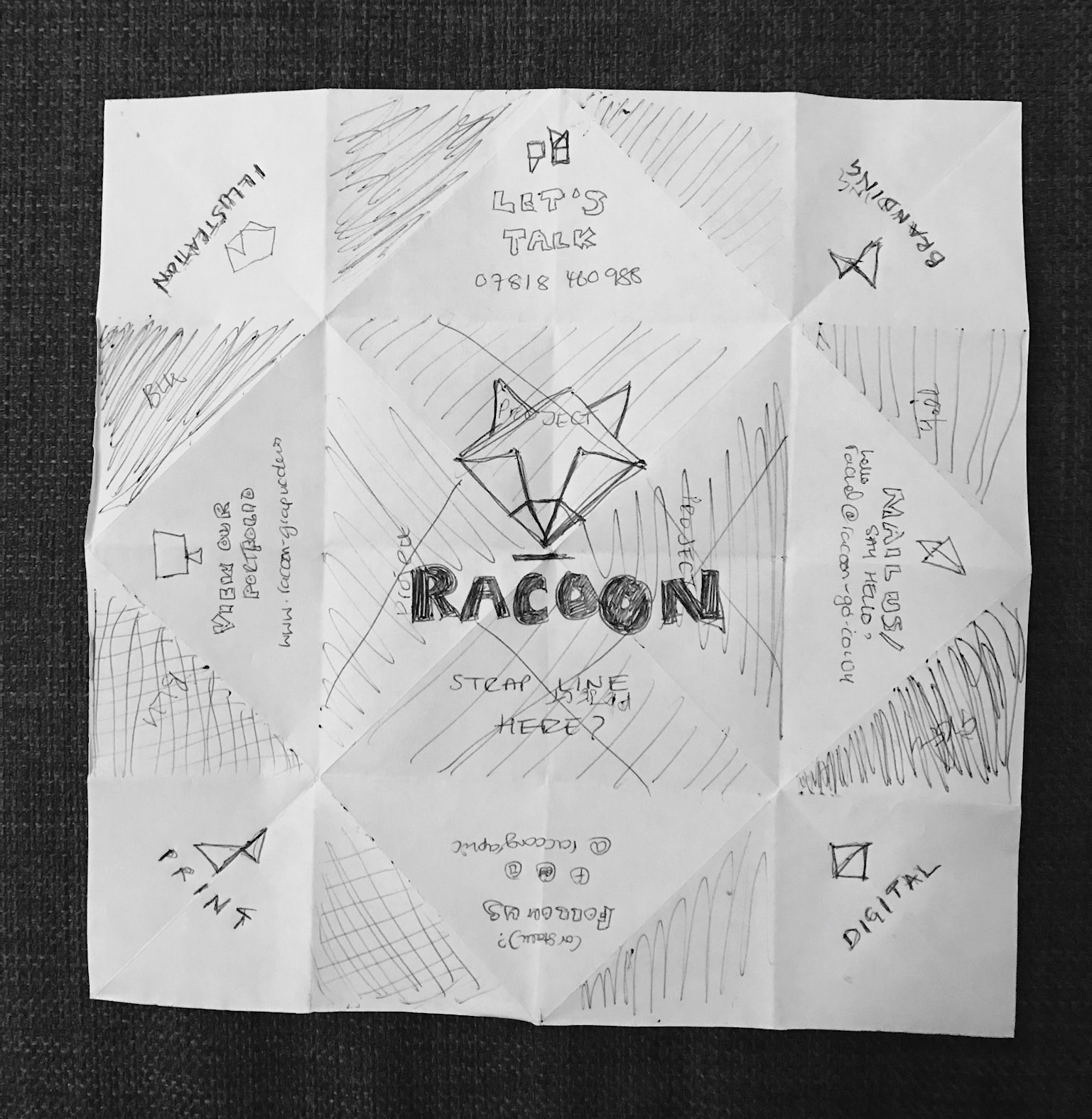 This week I've gone back to my childhood and got crafty with a pen and paper. Remember those paper fortune-tellers we used to make at school? you'd pick a number, then a colour, choose a flap and it would reveal your fate! It came to me while having a soak in the tub one day...I was pondering about ways I could tie in the geometric theme of my branding with a self-promotional piece, which got me thinking about origami and to add an interactive element lead me to the fortune-teller solution. I started to draft one up (shown above), sketching out a loose idea and the results were pretty cool! I actually love the hand-drawn 'sketchy' feel of these and am now thinking of producing the template by hand. To digitalise the design would lose its crafty appeal and links to nostalgia, plus I love to keep my hand in (pardon the pun!) and keep sketching and hand-crafting wherever I can.
Watch this space for the finished article!
Racoon Rebrand!
Tuesday, 7th November 2017
I am happy to announce the exciting rebrand of Racoon is in its final stages! Rebranding your own business is one of the toughest design briefs known to man, it is like naming your second child (I imagine!?). After working hard to come up with the initial name,  identity and overall look and feel of your brand, to then go through the whole process again, without losing its original appeal or tone of voice and develop a unique and up-to-the-minute identity that you are proud of is not an easy process, but one which I have hugely enjoyed. I'm in love with my new Racoon, which was borne out of my obsession with geometrical shapes and angles. I plan to carry that theme through into the rest of the branding, so watch this space...
I received my new business cards in the post today, loving the monochrome!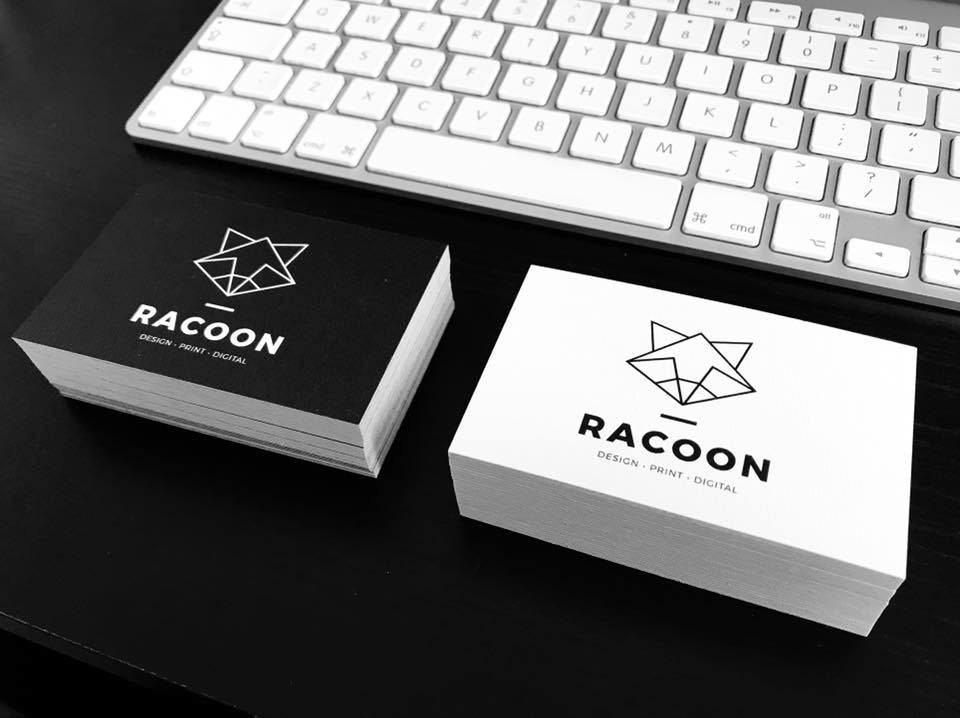 Modern Calligraphy Workshop, Design and Craft Centre Manchester
Friday, 11th August 2017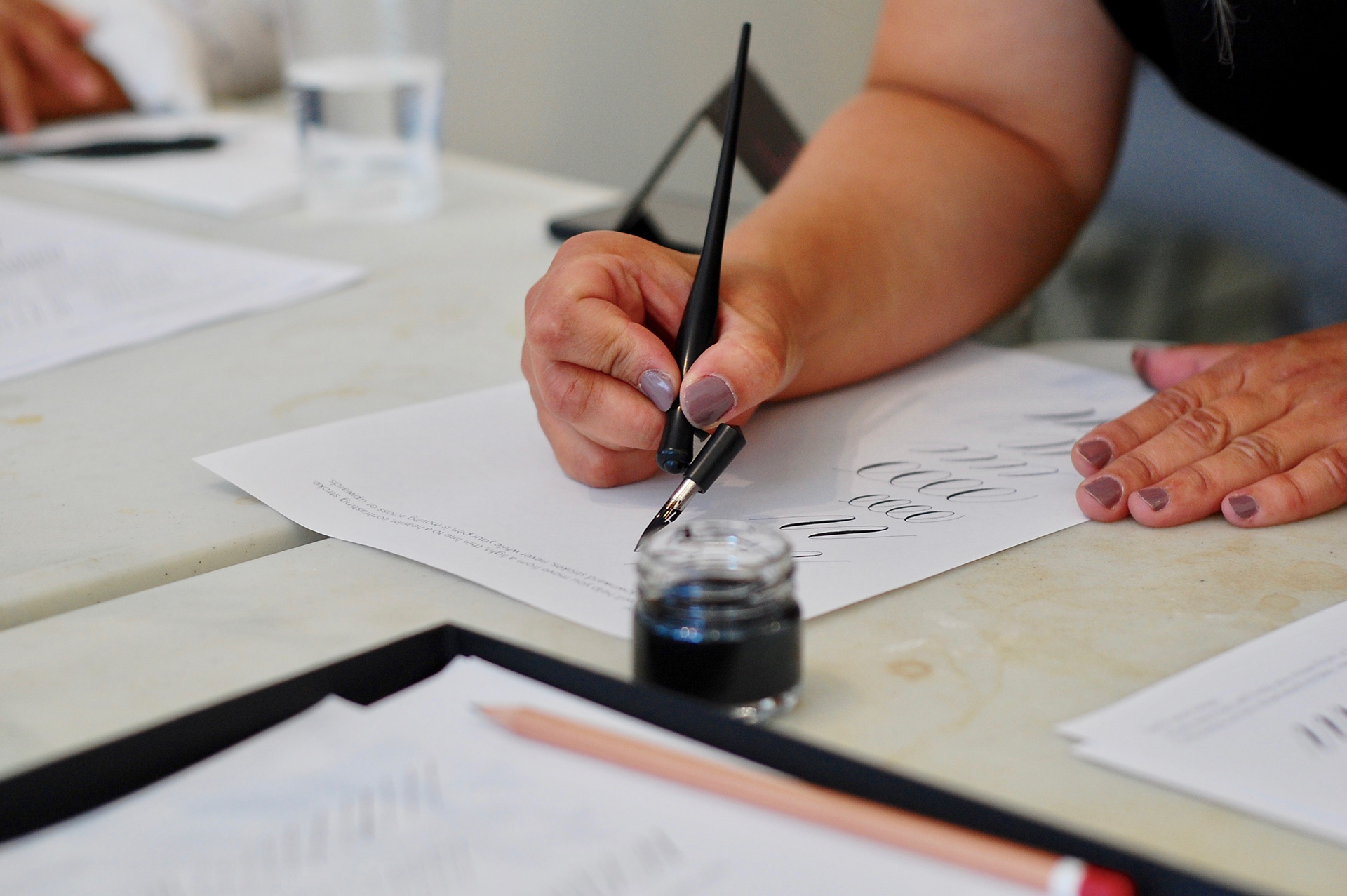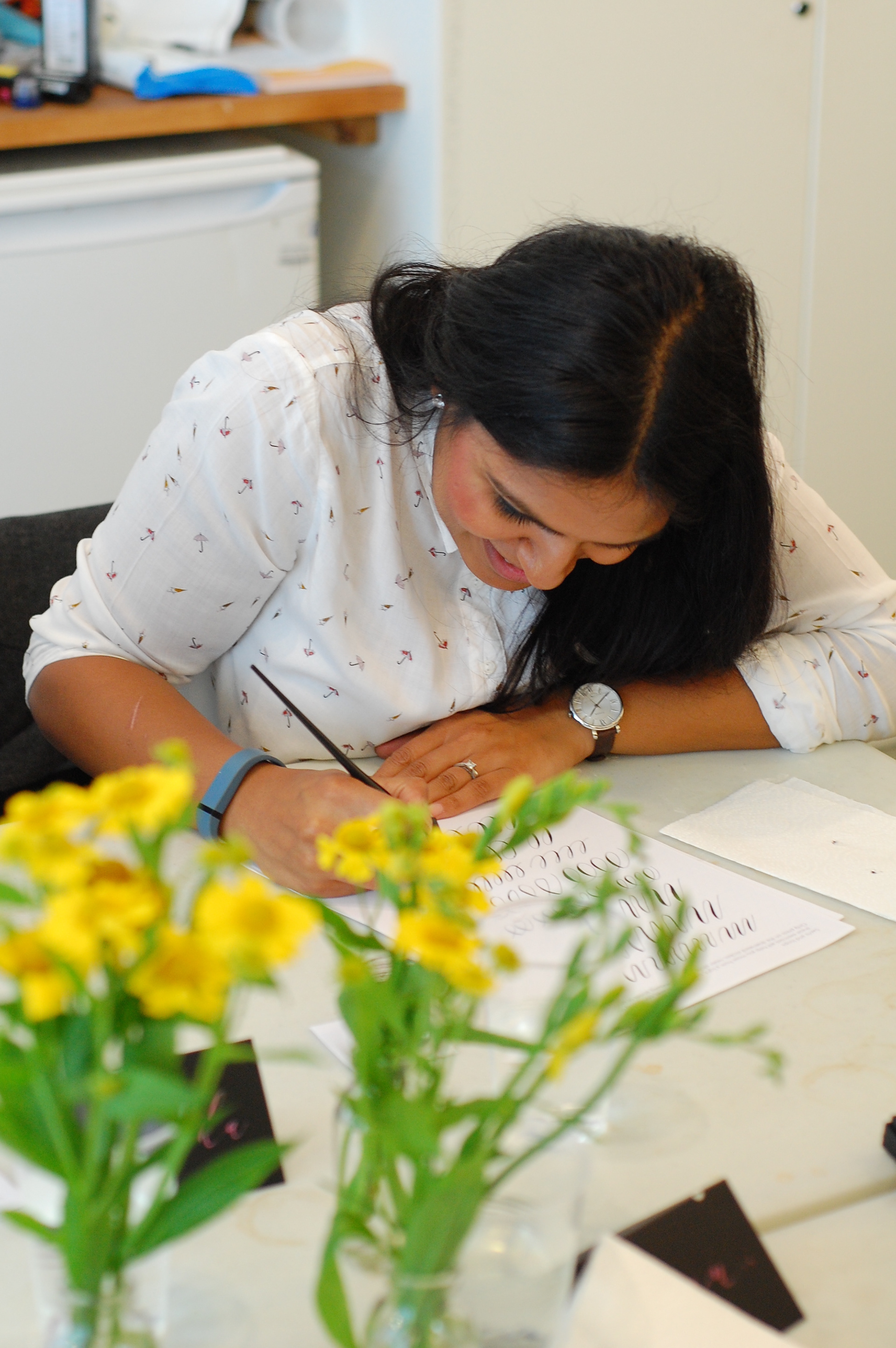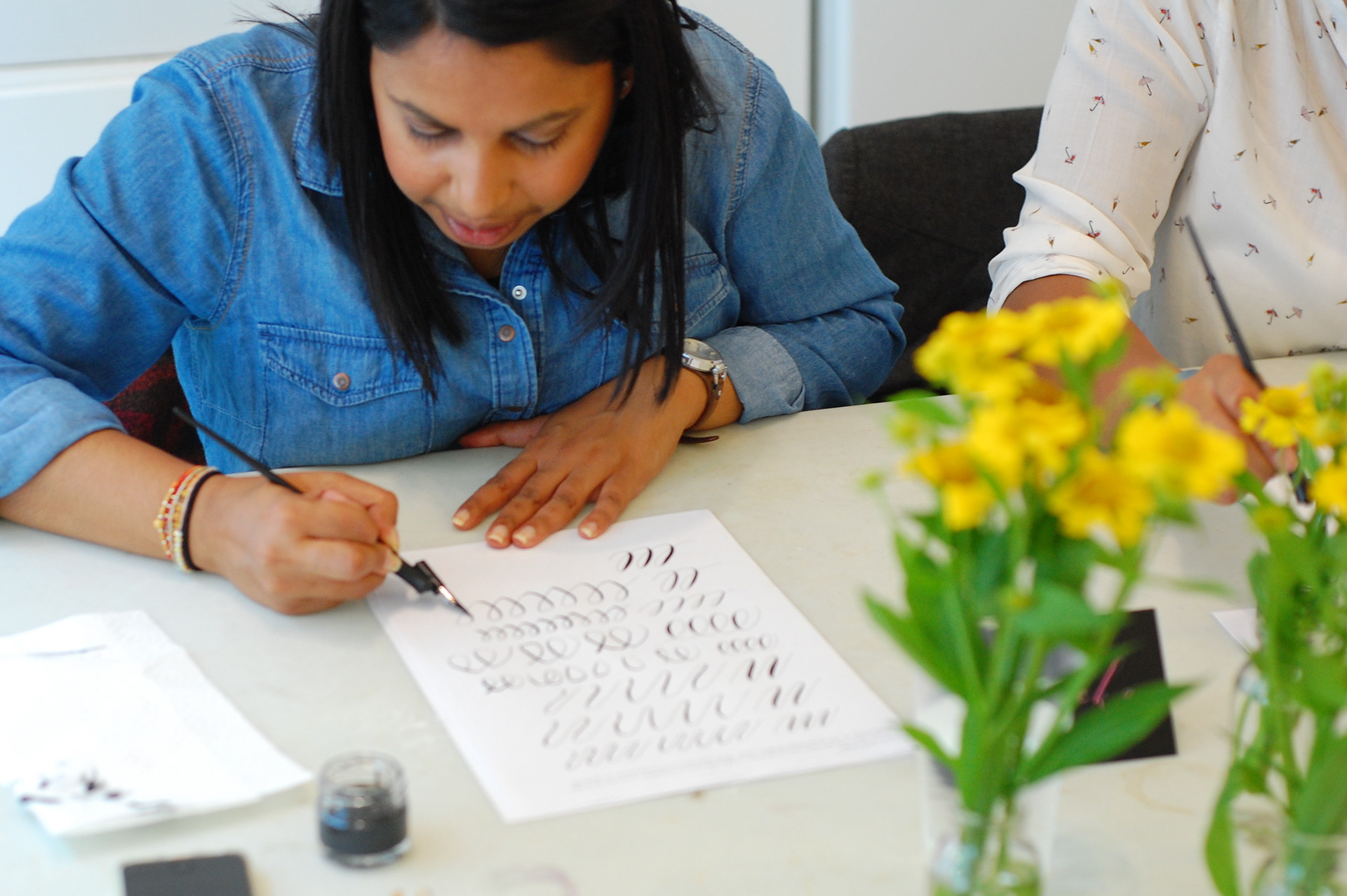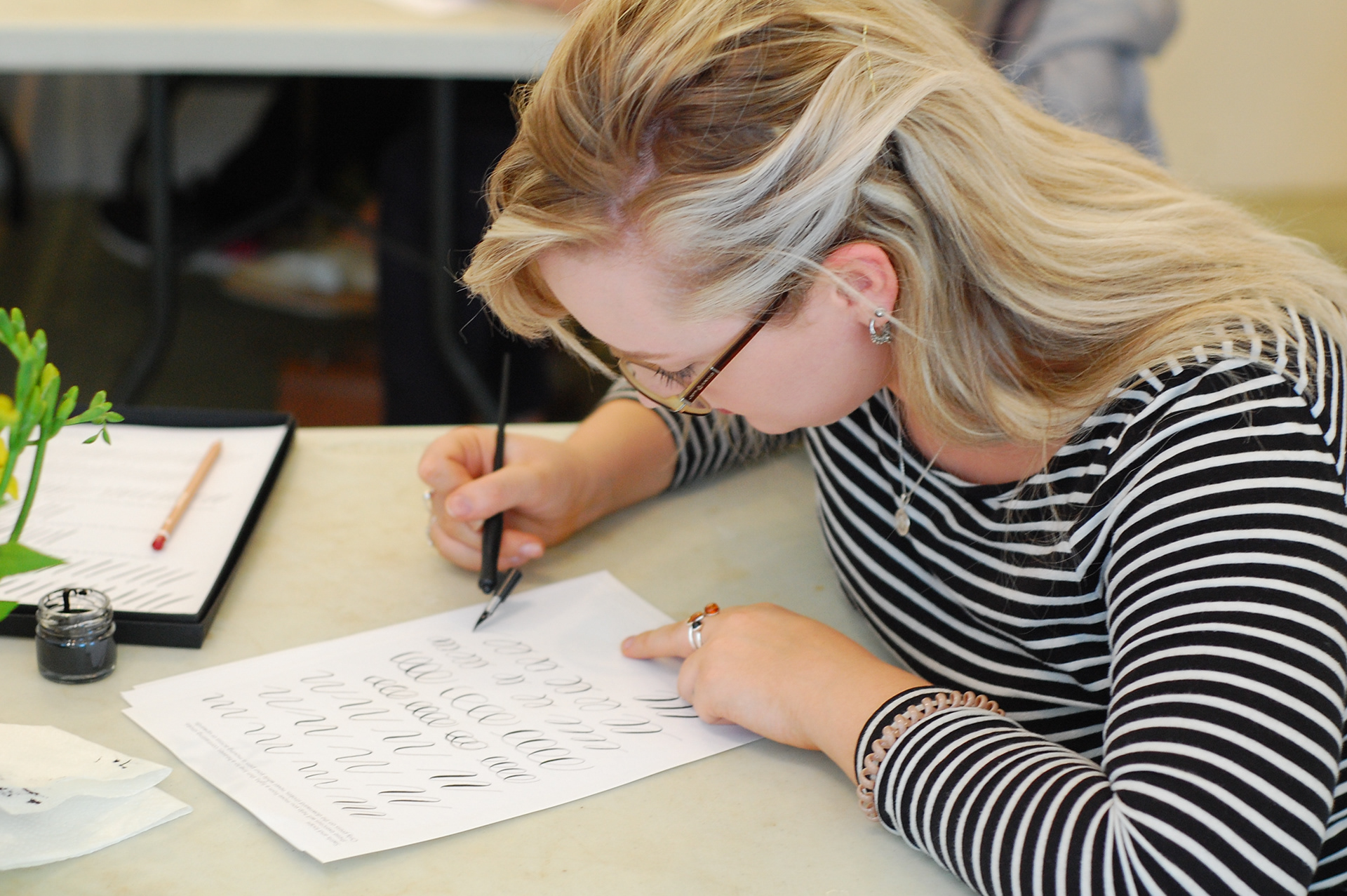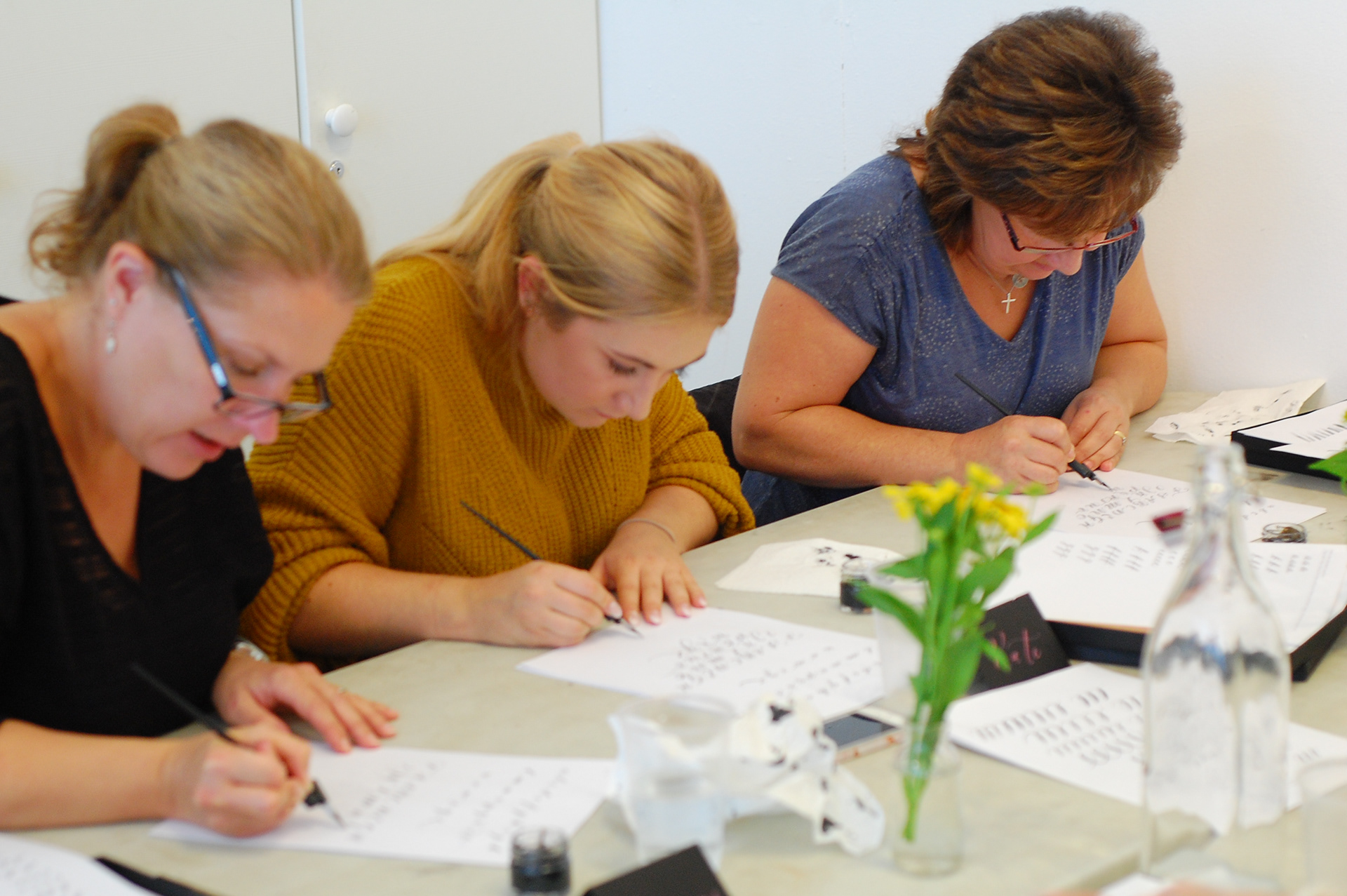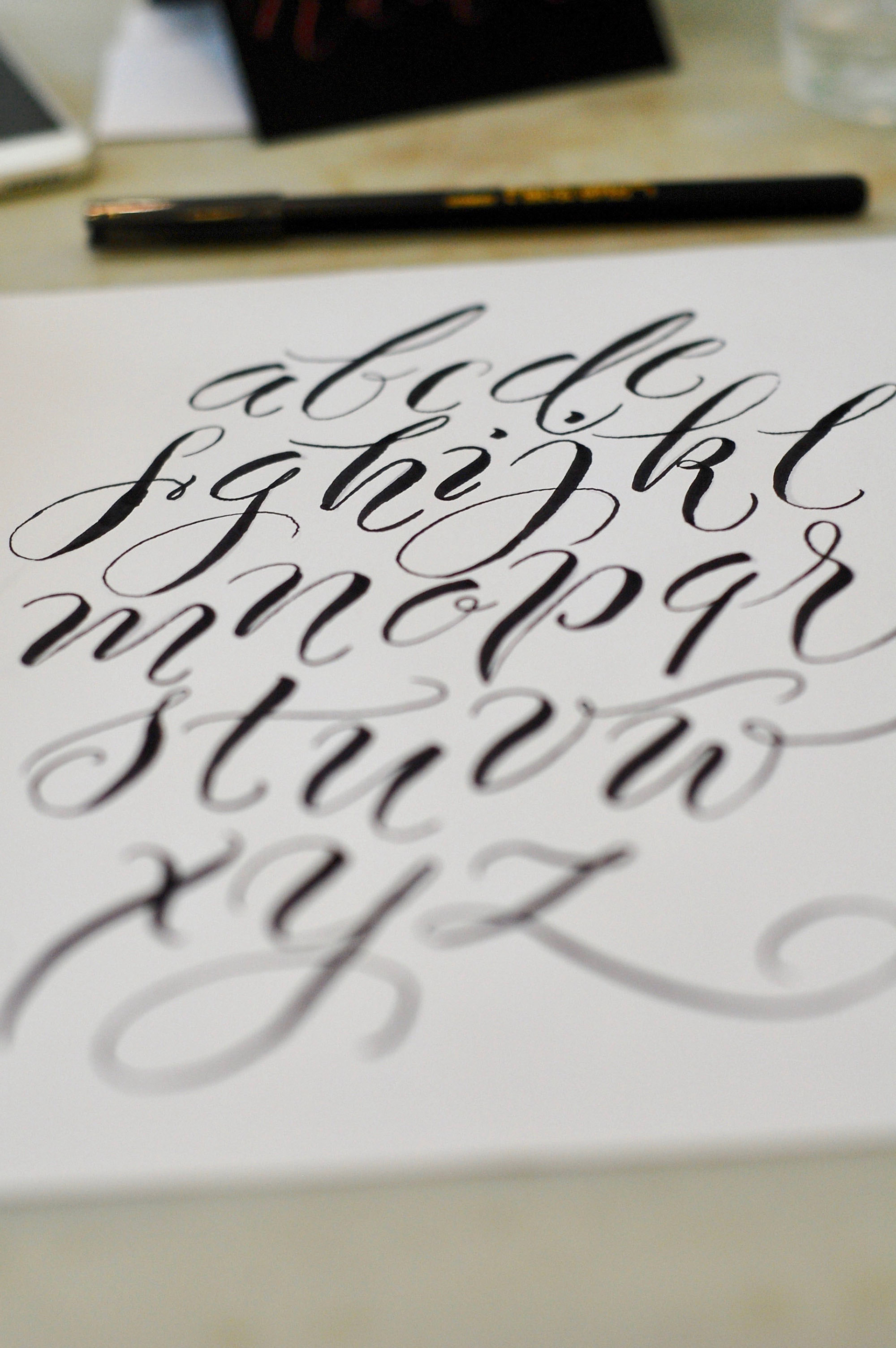 I decided to broaden my skills this month and learn how to write beautiful letters, so I took a one day course in modern calligraphy at the Design & Craft Centre in Manchester. I did not regret it! Claire Gould of
www.bymoonandtide.com
is such a lovely, warm, enthusiastic teacher. Her workshops are fun and very informative with lots of encouragement and she even lets you take home a gorgeous presentation box (on which she has beautifully hand-written your name) which includes a calligraphy pen, and practice papers. I learned so much in just 2 and a half hours and want to continue practicing and improving my skills to be able to apply them to my own wedding stationery.